How does the shift away from cash economies affect relationships of debt and belonging? Through studying forms of cashless payment, such as mobile money and apps, this panel of scholars explored questions about how the social connections made through money are changing, and what the implications might be for our understanding of money, trust, and social connection.
Recorded on April 14, 2022, this panel discussion was presented as part of the Matrix on Point series and co-sponsored by the Network for a New Political Economy (N2PE). The panel featured Kevin Donovan, Lecturer in the Centre of African Studies at the University of Edinburgh; Lana Swartz, Assistant Professor of Media Studies at the University of Virginia; and Jayati Ghosh, Professor of Economics at the University of Massachusetts at Amherst. The panel was moderated by Marion Fourcade, Professor of Sociology at UC Berkeley and Director of Social Science Matrix.
Panelists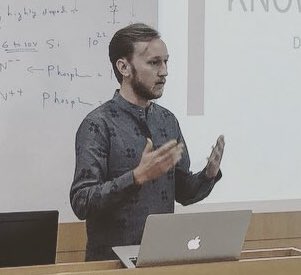 Kevin P. Donovan is an anthropologist and historian at the University of Edinburgh. He is currently writing a book on the history of economic decolonization in East Africa, focusing on central banks, the politics of price, and smuggling. In addition, he and Emma Park are working on a book about digital money, intimate infrastructures, and the corporate-state in Kenya. Writing on these topics is available at https://kevinpdonovan.com/.
Lana Swartz is assistant professor of Media Studies at University of Virginia. She is author of New Money: How Payment Became Social Media (Yale 2020) and co-author of Paid: Tales of Dongles, Checks, and Other Money Stuff (MIT 2017). She is currently working on two projects: a collaborative project about the promises and perils of CBDCs, and a book-length project about scams in the digital economy.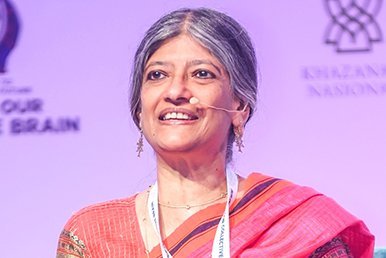 Jayati Ghosh taught economics at Jawaharlal Nehru University, New Delhi for nearly 35 years. She is currently Professor of Economics at the University of Massachusetts at Amherst, USA. She has authored and/or edited 20 books and more than 200 scholarly articles. Recent books include The making of a catastrophe: Covid-19 and the Indian economy, Aleph Books forthcoming 2022; When governments fail: Covid-19 and the economy, Tulika Books and Columbia University Press 2021 (co-edited); Women workers in the informal economy, Routledge 2021 (edited); Never Done and Poorly Paid: Women's Work in Globalising India, Women Unlimited, New Delhi 2009; co-edited Elgar Handbook of Alternative Theories of Economic Development, 2014; co-edited After Crisis, Tulika 2009; co-authored Demonetisation Decoded, Routledge 2017; She has published more than 200 scholarly articles. She has received several prizes, including for the 2015 Adisheshaiah Award for distinguished contributions to the social sciences in India; the International Labour Organisation's Decent Work Research Prize for 2011; the NordSud Prize for Social Sciences 2010, Italy. She has advised governments in India and other countries, including as Chairperson of the Andhra Pradesh Commission on Farmers' Welfare in 2004, and Member of the National Knowledge Commission of India (2005-09). She was the Executive Secretary of International Development Economics Associates (www.networkideas.org), an international network of heterodox development economists, from 2002 to 2021. She has consulted for international organisations including ILO, UNDP, UNCTAD, UN-DESA, UNRISD and UN Women and is member of several international boards and commissions, including the UN High Level Advisory Board on Economic and Social Affairs, the Commission on Global Economic Transformation of INET, the International Commission for the Reform of International Corporate Taxation (ICRICT). In 2021 she was appointed to the WHO Council on the Economics of Health for All, chaired by Mariana Mazzucato. She writes regularly for popular media like newspapers, journals and blogs.