In this talk, recorded on April 26, 2023, Dr. micha cárdenas, Associate Professor of Performance, Play and Design, and Associate Professor of Critical Race and Ethnic Studies at UC Santa Cruz, discussed her book Poetic Operations (Duke 2022), as well as her augmented reality artwork about climate justice and her forthcoming book, After Man: Fires, Oceans and Androids.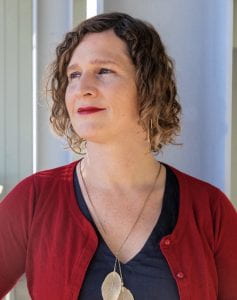 In Poetic Operations, cárdenas considers contemporary digital media, artwork, and poetry in order to articulate trans of color strategies for safety and survival. Drawing on decolonial theory, women of color feminism, media theory, and queer of color critique, cárdenas develops a method she calls "algorithmic analysis."
In her forthcoming book After Man: Fires, Oceans and Androids, cárdenas confronts the dual crises of climate change and COVID-19, which have prompted speculation on the end of humanity. Following on the thinking of Sylvia Wynter, cárdenas considers the end of humanism not from the privileged place of posthumanism, but from a decolonial viewpoint that many of us never had the privilege to be considered human. She dwells in what comes after man, in contemporary art, science fiction, and international art biennials.
This talk was co-sponsored by Social Science Matrix, the UC Berkeley Department of Ethnic Studies, the Center for Race and Gender, and the Center for the Study of Sexual Culture. The event was organized and moderated by Professor Salar Mameni, a Matrix Faculty Fellow.