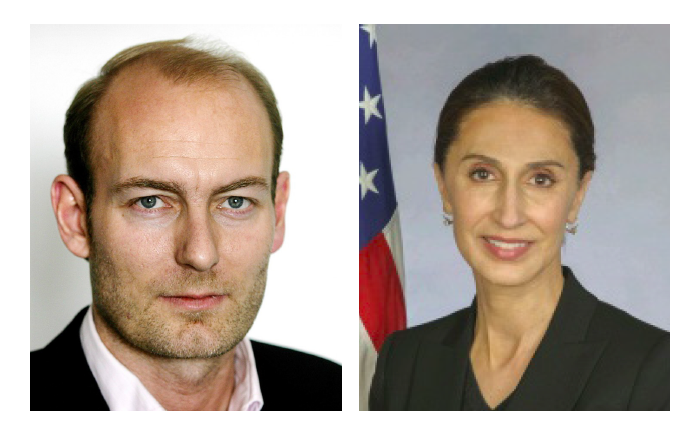 On September 29, 2017, Social Science Matrix was honored to host the Peder Sather Symposium, which focused on the theme, "Freedom of Speech Under Pressure in the World's Liberal Democracies."
Speakers included Azita Raji, Former US Ambassador to Sweden, and Dr. Knut Olav Åmås, Executive Director, Fritt Ord Foundation. The event was introduced by Carla Hesse, Executive Dean of the UC Berkeley College of Letters & Science, and Carol Christ, Chancellor of UC Berkeley.
The Peder Sather Symposium fosters interdisciplinary discussion among scholars and policy makers on global and national issues of mutual concern and promotes the understanding of political, economic and cultural issues. The symposium is co-sponsored by the College of Letters & Science, the Royal Norwegian Consulate General, and the Honorary Consulate General of Sweden.