One could say that, by definition, music is the most diasporic of art forms. It is movement itself. It is hybridity. It passes from place to place and from time to time, heedless of natural or social borders. Music belongs everywhere, and yet it is always from somewhere. Diasporic themes and histories have been central not only to the creation and commodification of new musical forms, but also to the emergence of global identities and solidarities.
In this conversation, Social Science Matrix, together with the Townsend Center for the Humanities, Cal Performances, and the Black Studies Collaboratory, take advantage of the precious artist-in-residency of Angélique Kidjo on the UC Berkeley campus to open a conversation about the global circulation of African musical forms and musicians, its worldwide significance, and its social power.
How are we to think about notions of "traditional music," "ethnic music," or "folk music" at the current time? Where and how does musical innovation take place, and how is it recognized and received in different parts of the world? How do we think about the entanglement between music and the struggle for social justice?
Angélique Kidjo will be joined in conversation by Tianna Paschel, Associate Professor in the UC Berkeley Department of African American Studies; Ivy Mills, Lecturer, Visual and Literary Cultures of Africa and the African Diaspora; and Victoria Grubbs, Lecturer and Black Studies Collaboratory Postdoctoral Fellow.
Details: This event will be held in person on October 28, from 12pm-1pm PDT at Social Science Matrix, 820 Social Sciences Building, on the UC Berkeley campus. We will also broadcast the event via Zoom and will send a link to all registrants prior to the event. Note that there may be a limit on the number of in-person attendees, and so seats will be available on a first-come, first-served basis. If you have any questions for the panel in advance of the event, please submit them through the registration form.
Panelist Biographies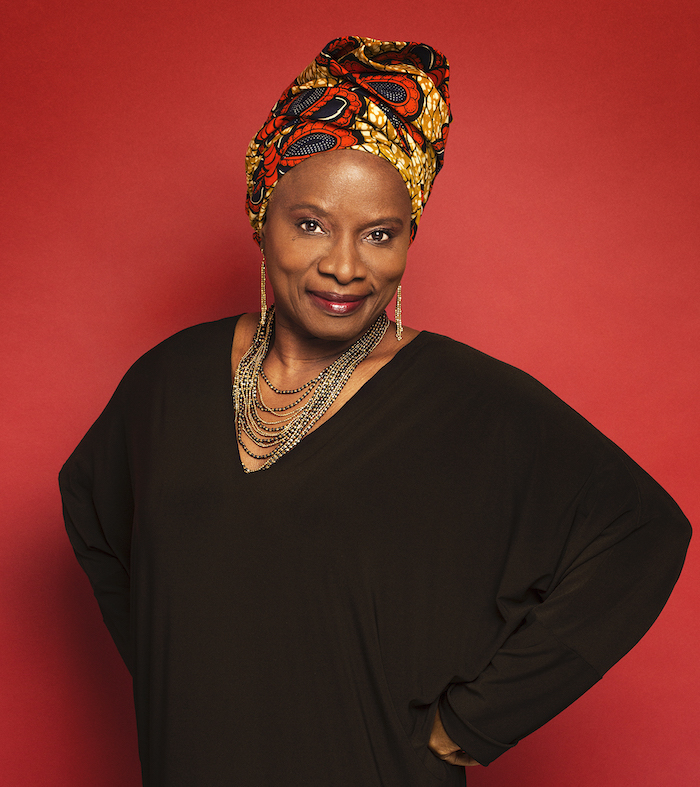 Angélique Kidjo: Four-time Grammy Award winner Angélique Kidjo is one of the greatest artists in international music today, a creative force with thirteen albums to her name. Time Magazine has called her "Africa's premier diva". The BBC has included her in its list of the continent's 50 most iconic figures, and in 2011 The Guardian listed her as one of their Top 100 Most Inspiring Women in the World. Forbes Magazine has ranked Angelique as the first woman in their list of the Most Powerful Celebrities in Africa. She is the recent recipient of the prestigious 2015 Crystal Award given by the World Economic Forum in Davos, Switzerland, the 2016 Amnesty International Ambassador of Conscience Award, and the 2018 German Sustainability Award.
As a performer, her striking voice, stage presence and fluency in multiple cultures and languages have won respect from her peers and expanded her following across national borders. Kidjo has cross-pollinated the West African traditions of her childhood in Benin with elements of American R&B, funk and jazz, as well as influences from Europe and Latin America. Angélique also travels the world advocating on behalf of children in her capacity as a UNICEF and OXFAM goodwill Ambassador. At the G7 Summit in 2019, President Macron of France named Kidjo as the spokesperson for the AFAWA initiative (Affirmative Finance Action for Women in Africa) to help close the financing gap for women entrepreneurs in Africa. She has also created her own charitable foundation, Batonga, dedicated to support the education of young girls in Africa.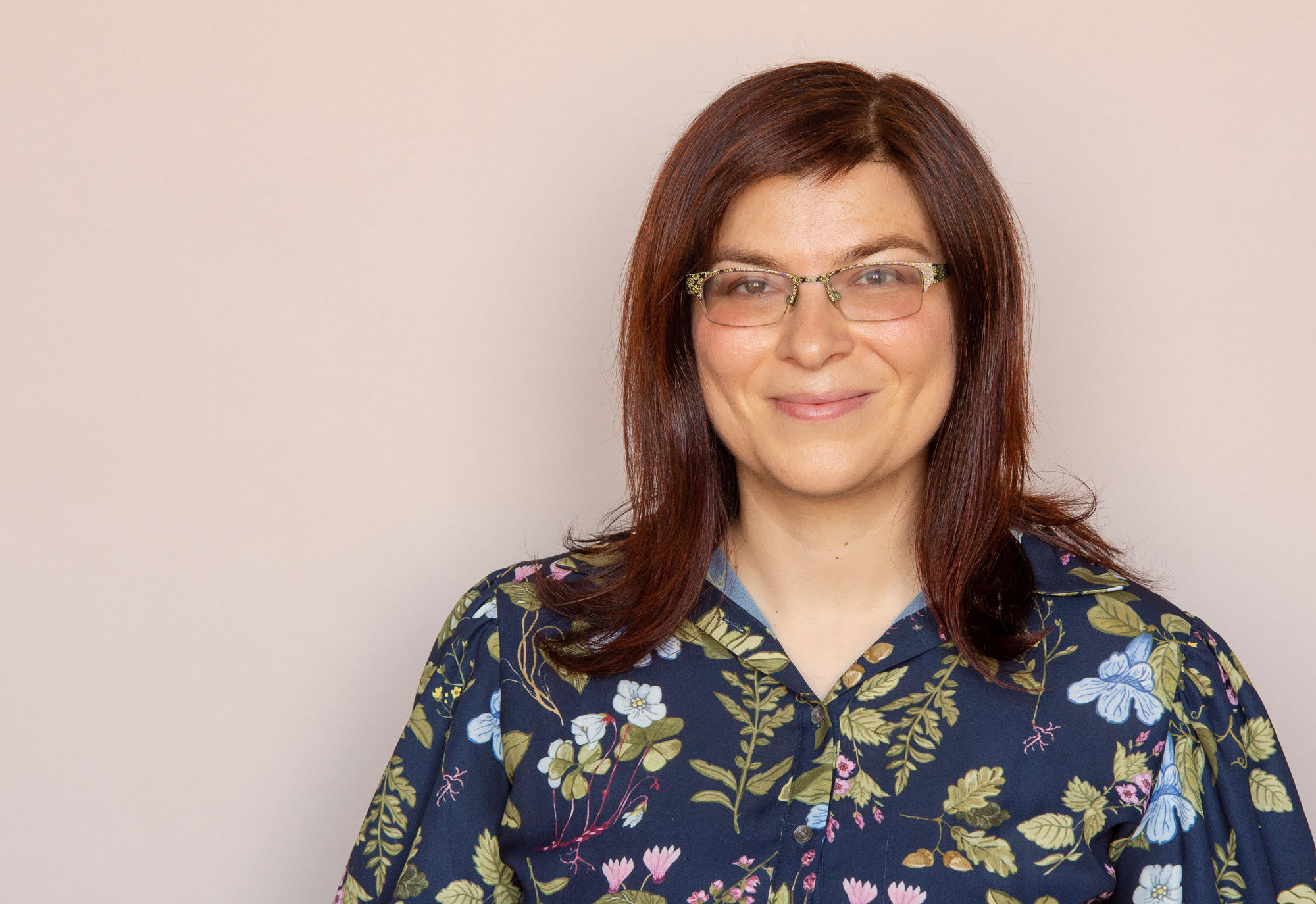 Ivy Mills is a scholar of African Cultural Studies and teaches courses on African and African diaspora visual cultures in the History of Art Department at the University of California, Berkeley. Trained in African Diaspora Studies at UC Berkeley, she lived in Dakar, Senegal for four years, where she conducted Fulbright-funded research on Senegalese cultural production and taught university courses. She has ongoing research projects on queer animality and social death in Senegalese art, folktales, and cinema; comedic whiteface performance; the visualization of gendered piety in Wolof melodrama and contemporary Senegalese art; ecology and sacred architecture in urban visual culture; and visual activism in Lagos, Nigeria. She co-curated the Bernice L. Brown Gallery exhibition Love across the Global South: Popular Cinema Cultures of India and Senegal, and has moderated conversations with artists and curators for the Museum of the African Diaspora in San Francisco and the Berkeley Art Museum. More recently, she contributed to the exhibition Mothership: Voyage into Afrofuturism, currently on view at the Oakland Museum of California. She has practiced West African dance for many years (in Paris, Rhode Island, and the Bay Area). The daughter of a visual artist and jazz musician, she approaches African cultural production as multisensorial experience, where music, dance, performance, visual forms, text, and intangible spiritual energies co-constitute the event.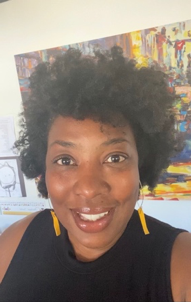 Tianna Paschel is Associate Professor of Sociology and African American Studies at the University of California – Berkeley. Her work explores Afro-diasporic politics, social movements and transnationalism in the Americas. She is the author of the award-winning book, Becoming Black Political Subjects: Movements and Ethno-Racial Rights in Colombia and Brazil, and co-editor of Afro-Latin@s in Movement. Her work has been published in the American Journal of Sociology, the Du Bois Review, SOULS and Sociological Forum. Lesser known is Paschel's decades of studying, teaching and performing Afro-Cuban and Afro-Brazilian dance. Paschel danced with the Los Angeles-based group Omo Ashé, and with Teresita Dome Pérez, former dancer of Afro-Cuba de Matanzas. She has also performed with the late drummer and composer Francisco Aguabella and Los Muñequitos de Matanzas. Paschel was also a principal dancer with Ashe Moyubba Folkloric Company under the direction of Oscar Rousseaux in Washington D.C. for two years, as well as the Afro-Colombian dance company Tambores de Eleggua in Bogotá, Colombia. She has also worked in solidarity with Afro-Colombian struggles through the Afro-Colombian Solidarity Network (ACSN) and the Network of Anti-Racist Research and Action (RAIAR). She is co-principal investigator along with Dr. Leigh Raiford of the Mellon-funded Black Studies Collaboratory, which aims to bring together artists, activists, locals, and scholars to amplify the interdisciplinary, political, and world-building work of Black Studies. Paschel is currently working on two book-length projects, one titled Exporting Racial Paradise: the Transnational Making and Unmaking of Brazil, and a second one, with Dr Cristina Mora, on race, economic precarity and belonging in California.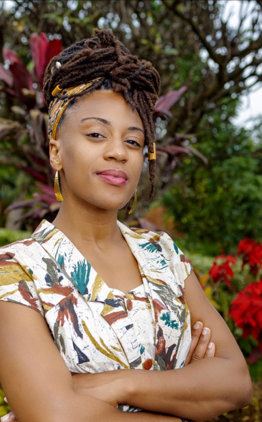 Victoria Netanus Grubbs is a black feminist sound theorist and abolitionist educator with a commitment to developing and supporting radical black futures unforeseen. She has recently joined the UC Berkeley community as a Postdoctoral Fellow with the Black Studies Collaboratory in the Department of African American Studies. Her research interests broadly include the political economy of cultural production, transnational/diasporic cultural networks, the semiotics of sound, and the aesthetics of blackness.
Victoria completed an Ed.M in Sociology from Columbia University and a BA in Ethnomusicology from the University of Redlands Johnston Center for Integrative Studies before earning a PhD in Media, Culture and Communication from New York University. Her dissertation titled Kumva Meze Neza: Sounding Blackness in Rwanda, draws on four years of participant observation amongst Rwandan music industry professionals and their audiences to demonstrate how contemporary Rwandan music works in the aftermath of genocide to produce a collective social body. Motivated by the semiotic labor of producing "a people," her work investigates the genres of humanity that black sonic culture make possible. Victoria is also the founder and creative director of a community music studio and record label for upcoming artists in Kigali, Rwanda called GMC Records. Their most recent album LOCKDOWN was released in September 2021 and is now available on all streaming platforms.
View Map