Please join us on February 3rd, 2022 from 12-1:30pm PST for an "Author Meets Critics" panel discussion focused on the book, Bankers in the Ivory Tower: The Troubling Rise of Financiers in US Higher Education, by Charlie Eaton, Assistant Professor of Sociology at the University of California, Merced. Professor Eaton will be joined in conversation by Emmanuel Saez, Professor of Economics and Director of the Center for Equitable Growth at UC Berkeley, and Jonathan Glater, Professor of Law at the UC Berkeley School of Law. The panel will be moderated by Jennifer Johnson-Hanks, Executive Dean of the UC Berkeley Division of Letters & Science.
This event will be broadcast via Zoom. We will send a link to registrants prior to the event.
About the Book
Elite colleges have long played a crucial role in maintaining social and class status in America while public universities have offered a major stepping-stone to new economic opportunities. However, as Charlie Eaton reveals in Bankers in the Ivory Tower, finance has played a central role in the widening inequality in recent decades, both in American higher education and in American society at large.
With federal and state funding falling short, the US higher education system has become increasingly dependent on financial markets and the financiers that mediate them. Beginning in the 1980s, the government, colleges, students, and their families took on multiple new roles as financial investors, borrowers, and brokers. The turn to finance, however, has yielded wildly unequal results. At the top, ties to Wall Street help the most elite private schools achieve the greatest endowment growth through hedge fund investments and the support of wealthy donors. At the bottom, takeovers by private equity transform for-profit colleges into predatory organizations that leave disadvantaged students with massive loan debt and few educational benefits. And in the middle, public universities are squeezed between incentives to increase tuition and pressures to maintain access and affordability. Eaton chronicles these transformations, making clear for the first time just how tight the links are between powerful financiers and America's unequal system of higher education.
About the Panelists
Charlie Eaton investigates the role of organizations in the interplay between economic elites and disadvantaged social groups. His primary current project asks how the rising power and wealth of finance has contributed to rising inequality in America since the 1980s. The project particularly examines how private equity, hedge funds, investment banks, commercial banks and their leaders entered the field of higher education administration and finance. Private financiers expanded their role in higher education as the post-industrial economy made a college degree an increasingly necessary prerequisite for Americans to attain economic success and security. In entering the higher education field, financial organizations became increasingly powerful intermediaries between financial markets, government, universities, and students — offering insights into broader processes of financialization by which financial elites ascended to the pinnacle of power and wealth in America. Eaton's research on the financialization of higher education has been covered in The New York Times, The Washington Post, TIME, Newsweek, Forbes The Nation,  The Chronicle of Higher Education, and Inside Higher Ed. Born and raised in the Bay Area, Eaton graduated summa cum laude from New York University with a B.A. in politics in 2002. He then worked as a union organizer for 7 years, mostly in California's Central Valley. Eaton received his Ph.D in sociology from University of California, Berkeley in 2016. He was a postdoctoral scholar in the Graduate School of Education at Stanford University from 2016 to 2017 before joining the faculty in sociology at UC Merced.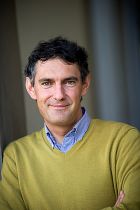 Emmanuel Saez is Professor of Economics and Director of the Center for Equitable Growth at the University of California Berkeley. He received his PhD in Economics from MIT in 1999. His research focuses on inequality and tax policy. Jointly with Thomas Piketty, he created the top income share series that show a dramatic increase in US inequality since 1980. The data have been widely discussed in the public debate. His 2019 book, The Triumph of Injustice: How the Rich Dodge Taxes and How to Make Them Pay, joint with his colleague Gabriel Zucman, narrates the demise of US progressive taxation and how to reinvent it in the 21st century. He received numerous academic awards, including the John Bates Clark medal of the American Economic Association in 2009, a MacArthur "Genius" Fellowship in 2010, and a Honorary degree from Harvard University in 2019.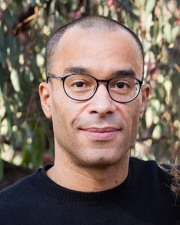 Jonathan D. Glater is a Professor of Law at the UC Berkeley School of Law. He was previously a Professor of Law at the University of California, Los Angeles School of Law, and prior to that at the University of California, Irvine School of Law. He is a coauthor with Michael A. Olivas and Amy Gajda on the forthcoming, fifth edition of The Law and Higher Education: Cases and Materials on Colleges in Court. He has written extensively for law reviews on higher education opportunity, frequently exploring the implications of rising student indebtedness. With Dalié Jiménez, he helped establish the Student Loan Law Initiative, a partnership with the Student Borrower Protection Center dedicated to research on student debt. Professor Glater began law teaching at the University of California, Irvine School of Law, where he received the Distinguished Teaching Award in 2016. He visited at Stanford Law School in 2016. Before entering the legal academy, Professor Glater spent nearly a decade as a reporter at The New York Times, where he wrote hundreds of articles on the legal profession, legal education, criminal and civil cases in the news, as well as on higher education finance and student debt. Prior to joining the Times, he worked as an associate at the New York law firm Cleary, Gottlieb, Steen & Hamilton, and at the Buenos Aires, Argentina firm of Marval, O'Farrell, & Mairal. He holds a J.D. from Yale Law School, an M.A. in international relations from Yale University, and a B.A. in economics from Swarthmore College.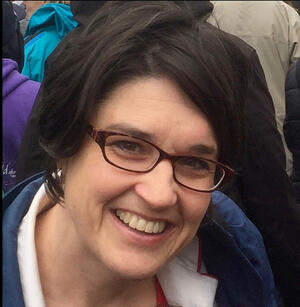 Jennifer Johnson-Hanks is the Executive Dean of UC Berkeley's College of Letters & Science (L&S). She previously served as Chair of the Berkeley Division of the Senate and Professor of Demography and Sociology. Johnson-Hanks is a cultural demographer whose empirical work focuses mostly on family variation and change, with a focus on whether and how intentions matter, especially in contexts of uncertainty. Her first book, Uncertain Honor, was published by the University of Chicago Press in 2006. It explores the relationship between population rates and cultural practices through a study of the transition to motherhood among educated women in Southern Cameroon. Co-authoring with Phil Morgan, Chris Bachrach, and Hans-Peter Kohler, Johnson-Hanks published Understanding Family Change and Variation: Toward a theory of Conjunctural Action in 2011. Her third book, How We Count, is forthcoming. Drawing examples from demography, sociology, economics, and political science, this book argues that quantitative methods are essential tools for understanding society, but only if we change how we use them: focusing more on the dynamics of social groups than on differences between individuals, and thinking more deeply about the social processes that produce the data we observe. Johnson-Hanks earned her BA from Berkeley, and her MA and PhD from Northwestern, all in Anthropology.