Please join us on Tuesday, March 7 from 12:30-2pm for an Authors Meet Critics panel on To Defend This Sunrise: Black Women's Activism and the Authoritarian Turn in Nicaragua, by Courtney Desiree Morris, Assistant Professor and Vice Chair of Research in Gender and Women's Studies at UC Berkeley.
Morris will be joined in conversation by Tianna Paschel, Associate Professor in the UC Berkeley Department of African American Studies, and Jovan Scott Lewis, Associate Professor and Chair of the UC Berkeley Department of Geography. The panel will be moderated by Lok Siu, Chair of the Asian American Research Center and Professor of Ethnic Studies and Asian American/Asian Diaspora Studies at UC Berkeley.
The panel will be co-sponsored by the UC Berkeley Department of African American Studies, Center for Latin American Studies, and Department of Gender & Women's Studies.
This will be a hybrid event, presented both in-person and online. All registrants will be sent a Zoom link prior to the event.
About the Book
To Defend this Sunrise examines how Black women on the Caribbean coast of Nicaragua engage in regional, national, and transnational modes of activism to remap the nation's racial order under conditions of increasing economic precarity and autocracy. The book considers how, since the 19th century, Black women activists have resisted historical and contemporary patterns of racialized state violence, economic exclusion, territorial dispossession, and political repression.
Specifically, it explores how the new Sandinista state under Daniel Ortega and Rosario Murillo has utilized multicultural rhetoric as a mode of political, economic, and territorial dispossession. In the face of the Sandinista state's co-optation of multicultural discourse and growing authoritarianism, Black communities have had to recalibrate their activist strategies and modes of critique to resist these new forms of "multicultural dispossession." This concept describes the ways that state actors and institutions drain multiculturalism of its radical, transformative potential by espousing the rhetoric of democratic recognition while simultaneously supporting illiberal practices and policies that undermine Black political demands and weaken the legal frameworks that provide the basis for the claims of these activists against the state.
About the Panelists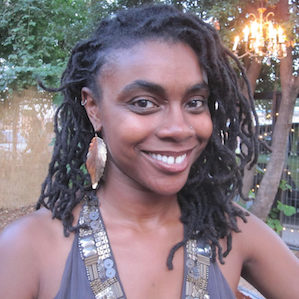 Courtney Desiree Morris is a visual/conceptual artist and an assistant professor of Gender and Women's Studies at UC Berkeley. She teaches courses on critical race theory, feminist theory, black social movements in the Americas, women's social movements in Latin America and the Caribbean, as well as race and environmental politics in the African Diaspora. She is a social anthropologist and is currently developing a new project on the racial politics of energy production and dispossession in the US Gulf South and South Africa. Her work has been published in American Anthropologist, the Bulletin of Latin American Research, the Journal of Women, Gender, and Families of Color, make/shift: feminisms in motion, and Asterix. To see her art work, visit www.courtneydesireemorris.com.
Tianna Paschel is an Associate Professor in the Department of African American Studies at UC Berkeley. She is interested in the intersection of racial ideology, politics, and globalization in Latin America. Her work can be found in the American Journal of Sociology, the Du Bois Review, SOULS: A Critical Journal of Black Politics, Culture and Society, and Ethnic and Racial Studies and various edited volumes. She is also the author of Becoming Black Political Subjects, which draws on ethnographic and archival methods to explore the shift in the 1990s from ideas of unmarked universal citizenship to multicultural citizenship regimes and the recognition of specific rights for black populations by Latin American states. It is the winner of numerous awards including the Herbert Jacob Book Award of the Law and Society Association and the Barrington Moore Book Award of the American Sociological Association (ASA). Professor Paschel is also the co-editor – along with Petra Rivera-Rideau and Jennifer Jones – of Afro-Latin@s in Movement, an interdisciplinary volume that explores transnationalism and blackness in the Americas. Professor Paschel is a Ford Fellow, member of the American Political Science Association Task Force on Race and Class Inequality, the Council of the Law Section of ASA, and the Steering Committee of the Network of Anti-Racist Action and Research (RAIAR).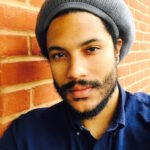 Jovan Scott Lewis is Associate Professor and Chair of the Department of Geography at UC Berkeley. His research is generally concerned with the questions of racial capitalism, underdevelopment, and radical terms of repair in the Caribbean and US. He is the author of Scammer's Yard: The Crime of Black Repair in Jamaica and Violent Utopia, which traces the consequences of the 1921 Tulsa race massacre. In 2021, he was appointed by California Governor Gavin Newsom to serve on the state's Reparations Taskforce. Jovan founded the Berkeley Black Geographies Project in 2016, which you can read more about at: theblackgeographic.com.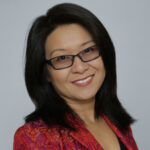 Lok Siu (moderator) is Chair of the Asian American Research Center and Professor of Ethnic Studies and Asian American/Asian Diaspora Studies at UC Berkeley. She is also an affiliated faculty in Anthropology, the Center for Race and Gender, the Center for Chinese Studies, the Center for Latin American Studies, and the Berkeley Food Institute. Her books include Memories of a Future Home: Diasporic Citizenship of Chinese in Panama (2005) and co-edited volumes Asian Diasporas: New Formations, New Conceptions (2007), Gendered Citizenships: Transnational Perspectives on knowledge Production, Political Activism, and Culture (2009), and Chinese Diaspora: Its Development in Global Perspective (2021).  Her latest manuscript, Worlding Chino Latino: Cultural Intimacies in Food, Art, and Politics, is forthcoming with Duke University Press.
View Map