Recorded on March 7, 2023, this Authors Meet Critics panel focused on To Defend This Sunrise: Black Women's Activism and the Authoritarian Turn in Nicaragua, by Courtney Desiree Morris, Assistant Professor and Vice Chair of Research in Gender and Women's Studies at UC Berkeley. Morris was joined in conversation by Tianna Paschel, Associate Professor in the UC Berkeley Department of African American Studies. The panel was moderated by Lok Siu, Chair of the Asian American Research Center and Professor of Ethnic Studies and Asian American/Asian Diaspora Studies at UC Berkeley.
The panel was co-sponsored by the UC Berkeley Department of African American Studies, Center for Latin American Studies, and Department of Gender & Women's Studies.
Listen to this panel as a podcast below or on on Google Podcasts or Apple Podcasts.
About the Book
To Defend this Sunrise examines how Black women on the Caribbean coast of Nicaragua engage in regional, national, and transnational modes of activism to remap the nation's racial order under conditions of increasing economic precarity and autocracy. The book considers how, since the 19th century, Black women activists have resisted historical and contemporary patterns of racialized state violence, economic exclusion, territorial dispossession, and political repression. Specifically, it explores how the new Sandinista state under Daniel Ortega and Rosario Murillo has utilized multicultural rhetoric as a mode of political, economic, and territorial dispossession. In the face of the Sandinista state's co-optation of multicultural discourse and growing authoritarianism, Black communities have had to recalibrate their activist strategies and modes of critique to resist these new forms of "multicultural dispossession." This concept describes the ways that state actors and institutions drain multiculturalism of its radical, transformative potential by espousing the rhetoric of democratic recognition while simultaneously supporting illiberal practices and policies that undermine Black political demands and weaken the legal frameworks that provide the basis for the claims of these activists against the state.
About the Panelists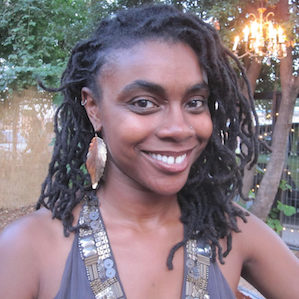 Courtney Desiree Morris is a visual/conceptual artist and an assistant professor of Gender and Women's Studies at UC Berkeley. She teaches courses on critical race theory, feminist theory, black social movements in the Americas, women's social movements in Latin America and the Caribbean, as well as race and environmental politics in the African Diaspora. She is a social anthropologist and is currently developing a new project on the racial politics of energy production and dispossession in the US Gulf South and South Africa. Her work has been published in American Anthropologist, the Bulletin of Latin American Research, the Journal of Women, Gender, and Families of Color, make/shift: feminisms in motion, and Asterix. To see her art work, visit www.courtneydesireemorris.com.
Tianna Paschel is an Associate Professor in the Department of African American Studies at UC Berkeley. She is interested in the intersection of racial ideology, politics, and globalization in Latin America. Her work can be found in the American Journal of Sociology, the Du Bois Review, SOULS: A Critical Journal of Black Politics, Culture and Society, and Ethnic and Racial Studies and various edited volumes. She is also the author of Becoming Black Political Subjects, which draws on ethnographic and archival methods to explore the shift in the 1990s from ideas of unmarked universal citizenship to multicultural citizenship regimes and the recognition of specific rights for black populations by Latin American states. It is the winner of numerous awards including the Herbert Jacob Book Award of the Law and Society Association and the Barrington Moore Book Award of the American Sociological Association (ASA). Professor Paschel is also the co-editor – along with Petra Rivera-Rideau and Jennifer Jones – of Afro-Latin@s in Movement, an interdisciplinary volume that explores transnationalism and blackness in the Americas. Professor Paschel is a Ford Fellow, member of the American Political Science Association Task Force on Race and Class Inequality, the Council of the Law Section of ASA, and the Steering Committee of the Network of Anti-Racist Action and Research (RAIAR).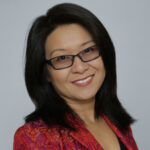 Lok Siu (moderator) is Chair of the Asian American Research Center and Professor of Ethnic Studies and Asian American/Asian Diaspora Studies at UC Berkeley. She is also an affiliated faculty in Anthropology, the Center for Race and Gender, the Center for Chinese Studies, the Center for Latin American Studies, and the Berkeley Food Institute. Her books include Memories of a Future Home: Diasporic Citizenship of Chinese in Panama (2005) and co-edited volumes Asian Diasporas: New Formations, New Conceptions (2007), Gendered Citizenships: Transnational Perspectives on knowledge Production, Political Activism, and Culture (2009), and Chinese Diaspora: Its Development in Global Perspective (2021).  Her latest manuscript, Worlding Chino Latino: Cultural Intimacies in Food, Art, and Politics, is forthcoming with Duke University Press.
Transcript
To Defend This Sunrise: Black Women's Activism and the Authoritarian Turn in Nicaragua
[MARION FOURCADE] Hello, everybody. My name is Marion Fourcade. I am the director of Social Science Matrix. And it's a great pleasure to welcome you today in our space for this wonderful event about Courtney Morris's new book To Defend This Sunrise.
This is a book that was published by Rutgers University Press. And it's a book that considers how Black women activists in Nicaragua have resisted historical and contemporary racialized state violence, economic exclusion, territorial dispossession, and political repression.
In the book, Morris also examines how multiculturalism rhetoric under the Sandinista state has been used to continue practices of dispossession. And of course, also how Black communities have pushed against these critics.
Now, today's event is part of matrix's Author Meet Critics series, which features critically engaged discussions about recent books by faculty and alumni at UC Berkeley's Social Science Division. And the event is also co-sponsored by the Department of African-American Studies, the Center for Latin American Studies, and the Department of Gender and Women's Studies.
Without further ado, I will now introduce our moderator, Lok Siu. Lok Siu is the chair of the Asian-American Research Center and professor of Ethnic Studies and Asian-American/Asian Diaspora Studies at UC Berkeley. She's also an affiliated faculty in anthropology, the Center for Race and Gender, the Center for Chinese Studies, the Center for Latin American Studies, and the Berkeley Food Institute. That's a lot of affiliation. And I commend you for them.
Her books include Memories of a Future Home– Diasporic Citizenship of Chinese in Panama and three co-edited volumes on the topics of Asian diasporas, Chinese diaspora, and gender and citizenship.
Her latest manuscript Worlding Chino Latino– Cultural Intimacies in Food, Art, and Politics is forthcoming with Duke University Press. So now, I leave it up to Lok to introduce the rest of the panel. Thank you.
It doesn't matter. I'll just turn up the mic.
[LOK SIU] Just want to make sure. OK. There you go. Well, welcome everyone. It's a pleasure for me to moderate this panel and to hear Courtney speak a little bit about her book and also Tianna's comments. I'm going to go ahead and introduce each of the presenters. And then we will go ahead and begin the discussion with Courtney introducing her book.
Courtney Desiree Morris is a visual and conceptual artist and assistant professor of Gender and Women's Studies here at Berkeley. She's also the vice chair of research in the Department of Women and Gender Studies as well. She teaches courses on critical race study, feminist theory, Black social movements in the Americas, women's social movements in Latin America and Caribbean, as well as race and environmental politics in the African diaspora.
She is a social anthropologist and the author of the book we'll be discussing today In Defense Of This Sunrise– Black women's activism and the geography of race in Nicaragua, which examines how Black women activists have resisted historical and contemporary patterns of racialized state violence, economic exclusion, historical dispossession, and political repression from the 19th century to the present.
And I'll just say that I had the immense honor to have sat on the dissertation when Courtney was at UT Austin. And I will say that her book is just as stunning as her dissertation then. But it is incredibly– I mean, the update of what she brought in is just incredible. And I so appreciate this work.
I think this is one of the few books, if not the only book, on looking at the intersections of race and gender and focusing on Black women feminist struggles in Nicaragua. So thank you for this important work. And we'll look forward to hearing more in just a bit.
I'm just going to turn around– turn ahead, turn to Tianna Paschel and introduce her as well. She is the commentator for this panel. And she is the associate professor in the Department of African-American Studies at the University of Berkeley here. She is interested in the intersection of racial ideology, politics, and globalization in Latin America.
She's also the author of Becoming Black Political Subjects, which draws on ethnographic and archival methods to explore the shift in the 1990s from the ideas of unmarked universal citizenship to multicultural citizenship regimes and the recognition of specific rights for Black populations by Latin American states.
It is the winner of numerous awards, including the Herbert Jacob Book Award, excuse me, of the Law and Society Association and the Barrington Moore Book Award of the American Sociological Association.
Professor Pachel is also the co-editor along with Petra Rivera-Rideau and Jennifer Jones of Afro-Latin@s– I'm not quite how to pronounce that. But it's written the at sign– in Movement, an interdisciplinary volume that explores transnationalism and blackness in the Americas. It is so rare to have a panel of specialists on Latin America and Caribbean looking at race. So this is such an incredible opportunity for us to turn our attention to this.
So with no further ado, let me go ahead and have Courtney discuss her book.
[COURTNEY DESIREE MORRIS] Wow! Thank you all for being here. It feels very surreal that the book is done. It's taken up the better part of my adult life, 20 years working on it. I think I went to Nicaragua for the first time when I was 20. And I'll be 40 in June. So it's been a very long relationship with this field site and with this particular political struggle.
And it feels really great to be able to share the work with you, to share with the people that I worked with in Bluefields, many of whom are no longer living there. Because as political conditions in Nicaragua continue to deteriorate, many of the folks that really taught me everything that I know about Nicaraguan politics have had to flee the country because conditions there are untenable.
So this book, there are a lot of people that I would like to thank. And if you've had a chance to look at the book or when you look at it later, you'll notice in the acknowledgments that I'm not really able to name people by name who have been my greatest teachers, which was really heartbreaking. But that was a choice that I had to make to protect them.
And so I've tried really with this book to offer something that would be analytically useful for those of us who are interested in thinking about the complexities of anti-Black racism and Latin American statecraft. But that would also be politically useful for people who are trying to make sense of what's happening there now.
And that maybe this can be something that can offer blueprints for people for trying to think about the nature of struggle as people continue to try to figure out how to survive under this authoritarian turn in Nicaragua.
So before I get started, I just want to thank all the folks in the Social Sciences Matrix for hosting this gathering. It's been a really long journey to get here. I'm really glad to be able to share it with my community here at Cal who were the last folks to help like midwife this book into the world. So thank you.
I especially want to thank Julia for your work organizing this event. And give extra special thanks to my whole department, Gender and Women's Studies. And to Af-Am which is very quickly I'll write out there. And give thanks to Af-Am who co-sponsored the event and has also become a home away from home on the sixth floor.
So honored to have Lok moderating today. It just feels so right that you were here at the beginning of the journey. And now, you're here at the end. So thank you so much for being here.
And extra special shouts to Tianna for being here. I think you only graduated maybe like a year or two ahead of me. But I always felt like when I was in grad school, you were already like a star. And we all really like Tianna is amazing! And this was like together.
Yeah. But you were already such a formidable scholar of Afro-Latin American politics. And so I'm just really delighted to have you serve as the discussant today. So thank you for being here.
And unfortunately, our colleague, Jovan Scott Lewis, could not be here because he's in Sacramento trying to get reparations for Black people. So I think it's totally allowed. He's fighting the good fight and doing the work. So he is greatly missed, but very apologetic that he could not be here.
And then I also wanted to, before I start this talk, I want to thank my partner who's here in the room. And I'd like to acknowledge him. You can clap for him. It's very rad. You can clap for him.
But I just want to thank you for supporting me through this process. You met me right at the beginning of it. And it really never would have been– I don't think this book would be in the world without you supporting me through this. So thank you so much for being here. I love you.
So with that, I'll go ahead and get started. And this is the cover of the book. The artwork is by an Afro-Nicaraguan painter named Karen Spencer who when I saw this painting, I knew immediately that I wanted it to be the cover of the book. But I was really afraid to ask her to let me do it because I was afraid of political retaliation.
And she was insistent that this had to be the cover of the book. And that was going to be her small contribution to resisting state violence aesthetically. And so I'm very grateful to her for allowing me to use this image.
And so, what I wanted to do today is instead of just reading directly from the book, I've pieced together sections of the book to provide a general overview of what the work is doing and the conceptual offerings that I'm making with the work. And trying to think a little bit more about the work that I see Black women activists doing in response to these conditions of deepening political repression in Nicaragua.
And so, To Defend this Sunrise is really at its core, a historically grounded ethnography of Black women's political activism against the authoritarian turn under the administration of Daniel Ortega. In this work, I map a genealogy of Black women's struggles against the Nicaraguan state from the 19th century to the present.
And examining this genealogy reveals the forms of authoritarian violence that are currently operating in Nicaraguan politics that they're not an aberration from model of liberal democracy. But rather, they are and have historically been a keystone of mestizo nationalisms in all of its ideological iterations that both requires and reproduces Black and Indigenous exclusion.
And so, these forms of violence have underwritten the project of mestizo nationalism in foundational ways that are reflected across the political spectrum from the right to what I term in the book the nominal left. And if you want to ask me about that in the Q&A what I mean by that, I'm happy to talk about it
In a deeper sense, I've come to think of the work as an indictment on the broader logics of liberalism in both its conservative and revolutionary iterations and the ways that particular modes of insurgent Black politics expose the racist underpinnings of these fraternal ideologies. And of course, I came to this realization like after I finished writing the book.
But I think it's true. And so based on my time working in Nicaragua over the past two decades, I've come to argue that Black women activists have historically been at the forefront of these insurgent social movements against the state that reject the empty promises of liberal inclusion and instead identify it as a project of political containment executed under the guise of multicultural recognition.
Now, this was really not the book that I set out to write as Lok will tell you because she was there. My dissertation was a sprawling 300-page meditation on Creole women's cultural politics with a vague but largely unstructured spatial analysis of Black women's practices of placemaking and communal land activism.
But I realized very quickly, when I got my first postdoc and when I sat down to begin revising the dissertation into the book manuscript, that a radical shift was unfolding in Nicaraguan politics that I needed to pay close attention to.
In 2017, after years of struggling with how to narrate the authoritarian turn and its impact on Black and Indigenous communities, I returned to Bluefields to understand how regional activists were responding to these developments. What I learned led me to rethink my entire project.
Residents shared their anxieties about the administration's anti-democratic tendencies and their fears about the erosion of communal property rights as Daniel Ortega and his party, the Sandinista National Liberation Front or the FSLN in Spanish, have intervened in regional and communal governments to advance its own centralized development agenda.
They pointed with alarm to the wave of mestizo settler colonial violence against Indigenous Miskito communities in the neighboring North Coast Autonomous Region. The place where I worked was the South Coast Autonomous Region, which are two separate political entities. And I'll describe that, I'll explain that more further along.
People also shared their concerns about this placement after the administration approved the use of eminent domain under the auspices of an interoceanic canal mega development project. And as I listened to them, I knew that I needed to write a different book. One that would help people both inside and outside of Nicaragua to understand the slow process of authoritarian drift that has led to the current political crisis.
And so let's talk a little bit about that crisis now. In April 2018, Nicaragua was shaken by a wave of popular protest against the administration of President Daniel Ortega and his wife and Vice President, Rosario Murillo. Yes, you heard that right.
In the weeks and months that followed, hundreds of thousands of Nicaraguans from university students, retirees, environmentalists, feminists, religious leaders, Black and Indigenous communities, journalists, and left wing and right wing opposition groups flooded the nation's streets calling for Ortega's resignation and early elections.
The unfolding crisis took many, including the government by surprise. Yet the conditions for the uprising had been in the making for more than a decade and revealed a deepening crisis of legitimacy for the Ortega administration.
In April– and the crisis was precipitated when Ortega issued an executive order instituting a series of reforms to the Nicaraguan Social Security Institute. The reforms would increase the amount that employees and employers would have to pay into the system while cutting benefits to elderly retirees by 5%. And it's worth noting that this was actually an austerity measure that was recommended by the IMF in the negotiations with Nicaragua to provide aid to the country in the form of loans aid.
The public outcry to this shift was swift and furious. Retirees began protesting outside the offices of the INSS. They were quickly joined by university students from the Central American University or the UCA and the Polytechnic University of Nicaragua, UPOLI.
The government's reaction rapidly escalated into violent repression. It shut down television stations broadcasting live coverage of the protests, ordered anti-riot police forces to disperse the demonstrations by firing live rounds into crowds of protesters, engineered the mass arrests of student activists, and attacked universities where students were mobilized.
Pro-Sandinista gangs known in Nicaragua as turbas and members of the Sandinista youth organization also attacked demonstrators with mortars and other arms as the national police stood by and refused to intervene.
By the end of the first week of protest, the Nicaraguan Center for Human Rights, CENIDH, confirmed 43 deaths. Among the dead– I'm sorry. I got pictures of all that I totally forgot about. But these are some images from the protests in 2018. Ortega is a murderer. Ortega is [SPEAKING SPANISH] There we go. And so that's Angel Gahona.
So among the dead in that first week of protest was Angel Gahona, a journalist who was shot and killed while live streaming coverage of the protests in the Caribbean coastal city of Bluefields where most of my research was conducted.
During this time, the Ortega administration went on the offensive claiming that the protests were being infiltrated and manipulated by narco traffickers, gang members, and juvenile delinquents committed to promoting quote "destruction and destabilization" unquote.
In a televised speech on April 21st, Ortega claimed that the protesters were receiving arms, funding, and tactical support from domestic right wing elites in collusion with the United States to stage a coup and overthrow the government.
And of course, given Nicaragua's particularly fraught relationship with the United States, it's not unreasonable that that kind of narrative would have a lot of political resonance for people on the ground, even though it turned out to be largely untrue.
So protesters retaliated by shutting the country down with weekly marches, building tranques or roadblocks to keep police and paramilitary forces out of communities sympathetic to the protesters and using social media to counter the administration's narrative.
As the protests continued to escalate, calls for peace and calm came from the powerful Superior Council of Private Enterprise or COSEP and the Catholic Church. The National Conference of Catholic Bishops convened a national dialogue and served as a mediator between the protest movement and the administration.
Representatives of various sectors of Nicaraguan civil society, including labor unions, the feminist and women's movements, national human rights organizations, student activists, the Campesino Movement, and costeño representatives or people from the coast, as well as religious leaders agreed to participate. But the talks collapsed within days when the government refused to enter into negotiations and demanded that the removal of the tranques was basically a precondition for negotiations.
Following the collapse of the talks, in July, the Ortega administration launched quote "the cleanup operation" to forcibly remove the tranques and crack down on its political opponents. FSLN lawmakers then passed sweeping anti-terrorism legislation that expanded the definition of terrorism to include a broad range of activities that resulted in death, injury, or property damage when the intent was quote "to intimidate a population, alter the constitutional order, or compel a government or an international organization to perform an act or abstain from doing so." So basically, so vague as to be meaningless. I'm sorry. I feel like there's a little bit of reverb in my face.
From July to December, some 500 people in the country were arrested under charges of terrorism. The government quickly declared the cleanup operation a success. And that effort came at a very high cost. The United Nations, the Organization of American States, and Amnesty International reported that the protests of more than 300 confirmed dead.
National human rights organizations placed that number closer to 500. Approximately 2,000 people wounded and more than 400 political prisoners. By the year's end, an estimated 40,000 Nicaraguans had fled to Costa Rica, fear of reprisal for their participation in the protest. I think at this point now we're looking at about 100,000 people who've already fled the country since 2018.
And after the cleanup operation, the government then escalated its repression of civil society, stripping away the legal status of dissident NGOs, harassing journalists, and arbitrarily detaining human rights defenders across the country.
So as I said, a number of people I know have left the country. And all of the people that I know who were running NGOs on the coast or in Managua have had their NGOs stripped off their legal status and shut down in the last five years.
So now, let's take a look at the view of the protest from Bluefields. The civic rebellion, however, came as little surprise to Black and Indigenous activists on the Caribbean coast who took a radically different view of the origins and implications of the protest movement.
Bluefields is the capital city. There's the map. You can see Bluefields right there on the Caribbean coast, on the east side, on the East Coast of the country. Bluefields is the capital city of the South Caribbean Coast Autonomous Region of Nicaragua, and is home to a multiracial population of Afro descendant Creoles, Afro Indigenous Garifuna, mestizos, and Indigenous Miskito, Rama, and Mayangna peoples.
In 1987, Nicaragua formally approved the creation of the autonomous regions as part of a cluster of multicultural citizenship reforms that formally redefine Nicaragua as a polyethnic, multicultural nation state. These reforms– as kind of will speak to in her own work.
These reforms recognized the collective rights of Indigenous and Afro-descendant peoples to govern themselves under their own traditional forms of customary law, granted them access to bilingual education, communal land title, and gave them the rights to manage the use and exploitation of the region's natural resources.
The law also established the formation of two autonomous regions with their own political institutions. The transition from the state's historical embrace of mestizo nationalism, which defined Nicaraguan national identity as the product of racial mixing between Spanish colonizers and Indigenous Native peoples was a watershed moment in the struggle for Black and Indigenous rights in Nicaragua and Latin America more broadly.
The approval of these reforms marked the beginning of the multicultural turn in Latin America and signaled a radical shift in the relationship between the multiracial Caribbean coast and the mestizo Nicaraguan nation state.
Despite these reforms, in the years following the approval of regional autonomy, the Nicaraguan state under multiple administrations whose ideological orientations ranged from revolutionary to reactionary continue to undermine the political claims of Black and Indigenous people for territory, resources, and political autonomy.
Black and Indigenous communities have resisted the state's effort to grant concessions to national and multinational corporations to the region's fishing, mining, and lumber resources and to construct an interoceanic canal that will cut their communal land claims in half.
These communities have also condemned the state for failing to address the mass migration of landless mestizo settlers into the region occupying and trafficking in Black and Indigenous communal lands.
Although these reforms did not transform the unequal relationship between Black and Indigenous communities and the state, they did facilitate the emergence of new forms of political subjectivity and new modalities of political mobilization that have transformed racial justice movements throughout Latin America and the Caribbean.
Black women in Nicaragua, as in other Latin American countries, have emerged as key leaders in these political formations leading struggles against police abuse, gentrification, mega development schemes, a regional land grab, and territorial displacement.
When the protests erupted in April of 2018, Black women quickly mobilized to organize demonstrations in Bluefields. Costeño participation in the uprising increased dramatically after the national police arrested two young Black men, Glen Slate and Brandon Lovo, for the murder of Angel Gahona, the journalist that I showed you earlier, despite eyewitness accounts from Gahona's friends and family members that the journalist was murdered by local police.
In addition to hosting marches, activists discussed the case on local radio which they livestream to be on Facebook for costeños living outside the country and circulated memes in social media posts in which they identified these two young men as political prisoners countering official government narratives of them as juvenile delinquents.
Lovo's and Slate's arrests and subsequent convictions that were later overturned under appeal powerfully demonstrate the racialized dimensions of Nicaraguan state violence under the authoritarian turn, which were largely overlooked by the civic movement.
This exclusion was made evident, for example, when the hastily formed civic alliance initially neglected to invite Black and Indigenous community leaders to participate in the national dialogue with the government in May of 2018.
Dolene Miller who is a colleague that I worked with for the last 20 years. Dolene Miller, a longtime Creole land activist and representative in the Bluefields Black Creole Indigenous government, argued that the civic movement has tended to ignore the specific political demands of Black and Indigenous communities on the coast, even though these communities were among the earliest and most vocal critics of the authoritarian turn. And by early, I mean people were telling me in 2009 that Daniel Ortega is a dictator. And I was like, no. And they were right.
The failure of the civic movement to engage with the political concerns of Afro-descendant and Indigenous populations reveals as Shakira Simmons, a Bluefields based Black feminist activist argues, quote "the geocentric vision" end quote of mestizo nationalisms which has historically minimized the place of the coast and broader struggles for state power, nationalist modernization projects, and official development schemes.
Costeño activists argue that the state of Nicaragua under a series of ideologically divergent political regimes has historically treated the Caribbean coast as an internal colony quote, "an annex territory open to exploitation" end quote.
Addressing this historical legacy of regional exploitation will mean going far beyond replacing an individual political figure, even one as enduring and powerful as Daniel Ortega, to envision a different kind of political future for the country.
So To Defend This Sunrise– Black Women's Activism and the Authoritarian Turn in Nicaragua intervenes in this debate by examining the genealogy of Black women's activism in Bluefields and these women's historic and contemporary struggles against authoritarian state violence.
I demonstrate how Black women have engaged in regional, national, and transnational modes of activism to reimagine the nation's racial order. And the book is based on fieldwork conducted from my first time going to Nicaragua in 2004.
I basically went every year between 2004 and 2009 for a couple of months. And then conducted fieldwork from 2009 to 2010. And then went back for subsequent trips from 2012 until 2017. And I have not been back since 2017 because I've been told by friends and loved ones who live there that I shouldn't because it's not safe for me to go back. So I haven't.
And so, I conducted this fieldwork primarily in Bluefields. But I also conducted research in rural Black communities in the Pearl Lagoon basin. I can show you the map. So there's Bluefields. And just above that, you see this kind of body of water. I don't know if there's a pointer here.
You can see a kind of bay there. That's the Pearl Lagoon basin. And I also conducted research in the capital city of Managua and Puerto Cabezas in the north, which is a largely Indigenous urban community with large settlements of Miskito folks who have also been involved in extensive struggles for communal land rights and multicultural recognition.
And then I also conducted research in the US with Creole women who have left Nicaragua and who are now living with varying citizenship status in the United States. And so the study combines ethnography, archival research, oral history, and discursive analysis.
And through using this kind of interdisciplinary methodology, I argue that Black women's contemporary activism is rooted in a genealogy of struggle against racialized state violence, economic exclusion, territorial dispossession, and political repression.
And so rather than reading the contemporary authoritarian turn as a state of exception, Black women activists highlight quote, "the tragic continuities following Saidiya Hartman between different racialized regimes of governance whose collective results have been the ongoing dispossession, displacement, and disappearance of Black communities."
And so, despite its seemingly inclusive rather exclusive tenor, the rhetoric of multiculturalism has largely failed to unsettle mestizo hegemony and Nicaraguan nationalist discourse. As the political scientist, Juliet Hooker, argues multicultural discourse has been absorbed into the historical project of mestizo nationalism in ways that reproduce the idea of quote "Nicaraguan national identity as pre-eminently mestizo" end quote.
Under this logic, multiculturalism is reconstituted as an extension of earlier mestizo nationalist political projects. Hooker argues that mestizo multiculturalism is thus a disciplinary discourse that polices and inhibits the assertion of critical racial subjectivities that challenge the ideological and material bases of mestizo nationalism and the project of centralized state development that requires Black and Indigenous resources and territory.
Those political subjects who fail modernity's tests and refuse the imposition of neoliberal development projects have become the targets of state led efforts to discredit disparage and delegitimize Black and Indigenous social movements.
Since I began working in Nicaragua in 2004, I've seen the phenomenon of repression and state violence intensify in the region and witness the growing assault on Black and Indigenous human rights activists throughout the hemisphere.
Yet these spectacular forms of state violence, however, can also eclipse the more mundane systemic and structural forms of violence that the masses of Black people encounter in their everyday negotiations with and struggles against the state.
These structurally violent conditions are as well, Vargas argues, a normalized feature of Black social life throughout the Americas. He argues that official multicultural discourse throughout Latin America tends to quote "obscure the economies of Black suffering that sustain it" end quote.
In Nicaragua, Black activists have responded to this erasure by declaring that the Nicaraguan state is and has historically been engaged in a campaign of everyday genocide against Black communities on the coast. They argue that rather than disrupting this genocidal campaign, multiculturalism as a discursive project in public policy has provided new cover for the violence that Latin American states enact against Black communities.
The United Nations defines genocide as any intent to– as quote "any intent to destroy in whole or in part a national racial or religious group." Excuse me. It can include, but is not limited to quote, "killing members of the group, causing serious bodily or mental harm to members of the group, deliberately inflicting on the group conditions of life calculated to bring about its physical destruction in whole or in part, imposing measures intended to prevent births within the group, and forcibly transferring children of the group to another group" end quote.
Since the approval of the UN Convention on genocide in 1948, Black activists and scholars throughout the Americas have used the term to describe the various legal, economic, social, and cultural means by which the modern state produces premature Black death in whole or in part.
In 1951, the Civil Rights Congress led a delegation to the United Nations charging the United States with genocide. William Patterson, then the organization's national executive secretary, compiled and edited the group's findings in a collection titled, We Charge Genocide, the historic petition to the United Nations for relief from a crime of the United States government against the Negro people.
In the 1970s and 1980s, the Afro-Brazilian scholar and activist, Abdias do Nascimento, argued that the myth of racial democracy obscured a systematic regime of genocidal anti-black racism that was reflected in the lack of access to housing, employment, and education and to disproportionate levels of police abuse and violence against Black people.
Yet scholars of genocide studies have largely been reluctant to classify Afro-descendant people's historical experiences in state violence as a form of genocide. This stems in part from the tendency to define genocide as a historically specific term rooted in the Holocaust of European Jews during World War II.
Genocide scholars have expressed concern that the term might be inappropriately applied to social groups who– although they may have experienced brutal forms of discrimination– have not by definition undergone genocide.
Yet, as far as my reading can tell, the definition provided by the UN suggests a much more capacious understanding of the phenomenon than the scholarship suggests. As well, Vargas argues the concern over vandalisation quote "prevents the possibility that the definition of genocide may be applicable especially to specific, quantifiable, and recurring social processes in the African diaspora whose results are the disproportionate victimization of Black people" end quote.
Christine Smith extends this argument and suggests that scholars of anti-black state violence should theorize genocide not as quote "an historically determined, location specific occurrence" end quote, but as an assemblage.
In so doing, we can quote, "not only take into account it's gendered, racialized, sexualized, and class contours but also how it is tied to other similar iterations of violence across space and time" unquote. As always, it's controversial to some to suggest that the Nicaraguan state is engaged in a campaign of anti-Black genocide.
Such claims fly in the face of long established discourses of Latin American racial exceptionalism and newer narratives of harmonious multiculturalism that states have historically deployed to buffer themselves from such critiques.
Yet, this is precisely what Black activists have argued, that the Nicaraguan state in both its democratic and authoritarian iterations has and continues to enact genocide against Black communities through a structure campaign of dispossession and exclusion.
So in this book, following the insights of Black activists, I make two conceptual offerings. First, I argue that since the end of the Revolutionary Period in 1990, the Nicaraguan state– and this includes both the neo conservative free market liberal administrations that followed the revolution and the return of the nominally leftist Sandinista administration– have enacted a longstanding historical project of Black death through what I term multicultural dispossession.
Multicultural dispossession describes the many ways in which state actors and institutions drain multiculturalism of its radical transformative potential by espousing the rhetoric of democratic recognition while simultaneously supporting illiberal practices and policies that undermine Black political demands and weaken the legal frameworks that support their claims against the state.
These forms of dispossession comprise the very heart of the state's genocidal assault on Afro-descendant communities. And this is violence that was not produced solely by the Ortega administration. And this is something that activists are very clear on.
Rather, it is the product of the violent economic effects of multiple conservative administrations of the 1990s and early 2000s that initially adopted the kinds of neoliberal economic reforms that left Black and Indigenous communities increasingly impoverished. And that has hollowed out regional autonomy as a tool for Black political self-determination.
I further argue that these political formations have produced new political subjectivities and modes of activist engagement among Black women activists that can be instructive for all of us, I think, doing this work in the hemisphere.
In response to the racialized underpinnings of the authoritarian turn, they've developed a global analysis of anti-Black racism that directly informs their critics of local and national racial formations. These new modes of activists engagement in the transnational public sphere also reveal how Black women are responding to contemporary state violence by cultivating a politics of what I term diasporic locality.
And so the term for me really describes how Black women engage in multi scalar forms of activism and advocacy that link local struggles to broader racial justice movements unfolding throughout the Americas. These activists offer a radical critique of the excesses and abuses of the authoritarian turn and link them to a hemispheric legacy of anti-Black racism and discrimination.
Now, I'll conclude with this part. Now, given the growing visibility of Black women activists as transnational political actors, it's tempting to read this shift as a new phenomenon. But given the kind of historically grounded nature of the research that I've done, I would argue that this is actually to borrow from Audre Lorde, a difference only of scale rather than of kind.
My research on Black women's activism on the Caribbean coast suggests that these modes of political engagement are not new, but rather have been expanded by Black women's increased access to digital communication technologies, the development of transnational political networks and organizations, and the development of international political institutions, including philanthropic organizations, human rights governing agencies, and the international human rights legal system that they have made extensive use of, that have allowed Black women to advocate for the rights of their communities to a much larger public audience.
But if we look to Black women's engagement with earlier diasporic political currents, including organizations like the Universal Negro Improvement Association or Rastafari civil rights movement, and Black feminists of the late 20th and early 21st centuries, the degree to which transnational diasporic discourses of race, nation, and resistance shape and are mutually informed by these local struggles for racial justice becomes apparent.
Through a careful review of the limited archive of Creole women's historic activism, I offer a genealogy of these women's struggles against the mestizo nation state, which forms the foundation for their contemporary struggles against authoritarian state violence.
Yet, even as Black women activists sharpen their critique of the state's historic and ongoing project of Black genocide, they also narrate their activism as a reproductive politics through which they fight to create the social, political, and economic conditions to sustain Black life. Thank you.
[TIANNA PASCHEL] OK. I'll jump right in. That was beautiful and amazing.
Thank you.
I first wanted to thank, Julia, for all of your work in making this happen, the millions of emails, the wrangling of people. And to Marion for so beautifully heading the matrix and really helping us come together across disciplines. Thank you to Lok for moderating this. And thank you to Courtney for your work.
We run in the same circles. If people are at all familiar with my work, we've just been like together but not ever in a formal engagement. And so this– I'm really thankful for this conversation because it is the first time that I get to deeply engage with her work and not just hear about you as I made my circuit through Central America and South America around the same time that you were doing your work.
I want to just say apologies to you because I have a neck injury. And so I'm going to be looking like really stilted and formal. But it's all love and all warmth in your direction.
I feel it.
And then one just caveat because probably I didn't send Julia my bio or anything. You have to get it from the internet. I am a professor in African-American Studies and in the Department of Sociology. I want to say that in part because my colleague is here too. And I didn't want anyone to feel like I wasn't claiming both of my departments.
So there is so much that I can say about this book. I think one of the amazing things is that if I close my eyes, at times, so much of what you're describing in the context of Nicaragua sounds like the context of Colombia. Right? The dispossession, the co-optation, the state violence, the ways that activists are engaging in all kinds of trickery in order to confront this.
But I will say that the analysis itself is so much richer, so much sharper, so much more layered, and so much more feminist than anything that has been written on multiculturalism in this region and focus on blackness especially, right?
So I just wanted to say you wrote the book that you needed to write. It came at the time it needed to come.
Yeah.
So the first gem I want to talk about– there are many gems in this book– is the way that you talk about and develop your practice of Black feminist activist anthropology, and the way that you center your body, the body and your body, and as it's interpolated through your many experiences in Nicaragua.
Your body is crucial to developing your understanding of what's going on there, socially and politically. And it's also central to how Black women come to their own political praxis. There's a line in the, I think, intro of the book where you say, being a Black woman in Nicaragua is hard. And it's italicized and full stop. Like that already is saying so much.
And then you say, I came to learn that that fact in and through my body and my embodied experiences navigating the complex social terrain of Nicaragua's multiple racial geographies in an era of authoritarianism.
The racial topography and the containment of blackness as over there on the Caribbean coast as not quite Nicaragua is so clear from the minute you arrive, your first time there, when everyone already knows where you're going, and where you belong, and where you don't belong.
I've had these similar experiences when I lived in Costa Rica for a year. Also when I went to Nicaragua as a 20-year-old tourist and everyone always already assumed that I was from Bluefields. And in Colombia, a place that I visit often and work in often.
But your book made me– gave me a new language for understanding how I was navigating these spatial political terrains and new ways of thinking about how my body and how people engage with my body make visible these racial geographies. So I really appreciated that.
Another gem is your idea of diasporic locality. It's very helpful because, of course, it cuts up against this idea that when Black folks in Latin America, the Caribbean, or in the Spanish Caribbean articulate a racial politics, they are actually responding to US impositions of racialized understandings, right?
This idea that gets reproduced in the English literature and the Spanish literature, but also a charge that activists often face as a sort of silencing tool. We don't have race here. That's some US stuff you're importing. You're importing concepts of race and racism from elsewhere.
So your concept of diasporic locality puts that to bed in a really skillful way. But it also couches and puts into context these more contemporary regional activisms and transnational activisms in this kind of long deray. And it complicates in many ways taken for granted politics and geographies.
So in To Defend The Sunrise, we see that from the vantage point of Managua, the Atlantic coast is this place. It's a place of some contradictions. It's marginal and yet strategic. It's outside of the nation but also a place that must be recolonized, reintegrated, and controlled. A place that is undervalued and also extremely valuable in economic and geopolitical terms.
And in this way, the Atlantic comes to embody all the discourses associated with Black people, and all of those kind of contradictions about the Black body actually within the national politic– assimilation and integration, needing to be managed, needing to be surveilled.
But what I think is so powerful about this book is that it refuses to see Bluefields and the Atlantic coast from that vantage point, from that centralist, colonial, mestizo national, Spanish-speaking vantage point.
Instead, what you do is give us a view of Nicaragua and really of the world from the vantage point of Black women in Bluefields and, of course, other parts of the Southern Atlantic coast.
Rather than a provincial outpost, we see a cosmopolitan place that is made through these constant circulations of people and products, and also through complex layers of coloniality, and also through this rich creation circulation and taking up of political ideology from Garveyism to feminism to liberation theology.
It is from this vantage point one centers the– you center the lives, practices, and relationalities of Black women, their political philosophies. And from there, we see Nicaraguan state formation and nation building in all of its failings.
It is from this vantage point this place– so it's from this place both in terms of the positionality of Black and Creole women vis a vis this masculinist, centralist state project, and the positionality in place of the Atlantic that those contradictions come to be seen.
And you've talked so much already about the Hispanicized cultural project in your opening remarks. I want to talk a little bit also about the authoritarian and autocratic one that you also talked about.
So the view from Bluefields shows quite clearly that these authoritarian underpinnings and strongmen compulsions of the Nicaraguan state even as the country goes through all these different political formations and upheavals. It's one of a story of continuity and not discontinuity.
You, like the women at the center of this book, forced us to put Ortega in his proper historical context as one of many men from the Pacific of a country from the seat of Hispanic-owned colonial power to edge towards authoritarianism and more and more dispossession despite promises, despite revolutionary ideals, and despite treaties.
Thus, rather than see him as this drift as this aberration you show very powerfully that he's part of this longer legacy of state formation in Nicaragua. In this way, the Atlantic coast becomes this kind of miner's canary to use critical race theory as Lani Guinier's term, not just a siren that feels and sees and lives the racial underpinnings of Nicaragua's social and political order, but also a region of people who see the first signs of the authoritarian creep.
We see time and time again how the coast plays this role because of the anti-blackness that underwrite state policy over time. But also because the coast is this place where the central state tries and attempts to perfect its authoritarian practices precisely because the place that it holds within the national project.
So your book reminded me a lot of the colloquial expression that goes something like, "we are all Blacks now." This idea that the kinds of dispossession, the kinds of austerity that we experience at the point at which they become more fully democratizing universal is when people start to notice that there's a problem. But there are things that we live before.
So where Black and Indigenous activists here were the first one in the context of– we see this in the context of other countries. And I'll just speak a little bit about Colombia and Brazil, the countries I'm most familiar with.
So where we see Black and Indigenous activists, for example, being the first ones attacked by Alvaro Uribe's policies, and that specific idea of constructing human rights activists as terrorists. That becomes universalized, starts out with attacks of both Black and Indigenous activists. And in a way, you can think about Uribe actually practiced perfecting his brand of parapolítica through those engagements with those communities.
Or even the way that the contemporary Bolsonaro right movement in Brazil with all of its idiosyncrasies and all of its incoherences tried out its discourse and actually its political sort of repertoires when it came together first against affirmative action and against land rights for quilombola communities.
Ultimately, it's from these margins that we're able to see the center of these politics in these places that we're able to understand also the nature of power, even though mainstream political accounts in and outside of the academia hardly ever mention Black people.
And I was struck by I think it's in the preface where you talk about there being this important edited volume on authoritarian turn in Nicaragua with not one mention of the coast. And that happens in the context of Brazil to like no mention of race at all, even though it's hard to see how that's possible.
In addition to revealing the contradictions and desires of the Nicaraguan state project, the view from the coast also gives us so much to think about and to theorize around the nature of racial spatial orders, the meanings of autonomy, sovereignty, and freedom, and the relationship between the politics of sovereignty and sexual politics.
I found this last point to be one of the most unmistakable contributions of this book. I thought your chapter on chamba and the cruise ships was fascinating, especially because you read these experiences of Black women within this broader context of neoliberal state policies and development projects that never quite materialize.
Chamba emerges in the space between the promise and the reality of hegemonic development projects and in the promise and reality of multicultural rights that end up dispossessing more than they allow for the guarantee of rights.
This actually reminded me a lot of Jovan's work on Jamaica. The ways that people carve out some kind of life. They strive. They make sense of their realities in that gap.
In your account, though, it's mostly women and not men who are engaging in these practices. That despite their structural origins become yet another site of a culture of poverty kind of ideas of moral panic and of the policing of Black women around motherhood and sex.
Beyond the theoretical contributions this book makes, there are some key contributions to historiography. I was struck by two things here. First is that you tell these life stories of Black women who are involved in the taking down of Somoza and the early years of the Sandinista revolution.
I found it really interesting as someone who in my previous life working at international institutions around multicultural rights, I guess, have met Dorothea Wilson actually, and always in these super professionalized international women's NGO spaces. And I did not know her history, like going to the mountain and all the things related to being involved in the Sandinista struggle, very interesting.
So your book really reminded me of the importance of telling these stories, of approaching it from an oral history, long deray kind of perspective. Another gem in terms of the historiography is kind of embarrassing. But I'm going to tell the story because I have this opportunity to. And it has to do with setting the record straight about Maymie de Mena, like her origins.
So I co-edited a book which you referred to that's called Afro-Latin@s in Movement. And we have a chapter that's all about Maymie de Mena, who was like a right-hand woman to Marcus Garvey, and a person in her own right, who really shaped the way that the UNIA actually functioned in that whole pan-African movement like the Spanish, like pages of the Negro world, and all of that.
So we have a chapter that's about her and the symbolic politics of her, what it meant for her to be writing on a horse in Harlem down in these parades and representing Garvey when he was traveling.
And all of it was in the context of this book, Afro-Latin@s in Movement, thinking about this Afro-Nicaraguan woman– you know what I mean– was so important to the United Negro Improvement Association.
And I remember, right when we were going to press, Juliet Hooker, she was going to–
[INAUDIBLE]
Yes, exactly. She wrote like a foreword. And she said, I know it's already going to press. It's fine. But I just want to let you know that Courtney Morris has uncovered that Maymie de Mena is not Afro-Nicaraguan.
She claims that identity for herself. But she actually was born in Louisiana. And I was like, oh no! And it will forever be in print with my name on it, this chapter that's just about this Afro-Nicaraguan woman, right?
So thank you for setting the record straight and finding all of those archives to say that. So I'm just going to close with some questions. I actually think we– because of time– should open it up more broadly. But I'll say my questions. And then maybe you can take them together. I don't know. I'll leave that to the discretion of Lok, of course.
So my first question has to do with the racial order or orders in Bluefields. So I found a depiction of racial formation in the Atlantic Coast starting in the 19th century and through the 20th as super interesting and depicted as very opposed to or different from the way that we might think about racial formation in the rest of the country.
On the one hand, we see on the Pacific this mestizo dominated hispanophone place with this discourse of mestizaje and then later multiculturalism. But one where there's deep seated anti-blackness and even anti-indigeneity in different ways.
On the other, we see in your book this place on the Atlantic where Black Creole people are integral to the political, economic, and social life of the place where there seems to be a lot of race mixture and conviviality. I couldn't help but think that maybe Bluefields sounded a little more like what mestizaje was supposed to be but wasn't.
Even so, there are these little peeks where there's little cracks in the veneer that I wanted you to maybe talk more about. We see them when you talk about class and color cleavages that happen when the UNIA has two chapters and not one. We see that with the resectability politics that emerge and re-emerge with different Black women political figures that you talk about.
I'm curious about what, if anything, that has to do with questions of not just class and color, but even like origin and what generation folks are there– Creoles, migrants from Jamaica, how to think about that.
But more generally, I'm interested in if you could say more about what racial formation in Mosquitia was like historically and in the present. My second question has to do with this idea of diasporic locality and how you make senses of change over time.
So you actually set the quote that I was going to say, which is the quote around these being practices that have a long history, these transnational practices that Black women have, and this idea that you use Audre Lorde to say, which is that "it's a difference of scale and not kind."
And I guess actually, I'm curious if it's not a difference of kind and scale. Because in these more contemporary moments, we see Black women throughout your book making appeals to institutions like the United Nation, who don't have completely clean hands in terms of putting forward these more symbolic versions of multiculturalism and not the more deep versions of actual rights that have all these performative things like the decade of Afro-descendants but are sort of constantly developing these things alongside the Inter-American Development Bank, the IMF, and all of them.
And so I was curious what we are to make about these trans nationalisms over time? And if we might think about them as not just a difference of scale? That the UNIA and the UN are not the same, and so how are we to make sense of that?
Related to this last question, I was really fascinated by the encounter between the Junes in your book. It was a really sweet moment where Courtney narrates this encounter between June Beer, a Black Nicaraguan painter and poet, and our June Jordan, also a poet and philosopher and somebody I feel indebted to as a Black woman professor on this campus but in the Department also of African-American Studies.
At first, I thought you were curating a conversation. We all are like I'm going to put June Jordan in every– I'm going to put her in conversation with this person or this person. And then I realized that you meant there was an actual encounter between these two Junes. And it made me–
[COURTNEY DESIREE MORRIS] That really happened.
[TIANNA PASCHEL] It really happened. It wasn't just like I'm going to think about how June talks to this June. It was really– it was sweet to see that they actually met. And it made me wonder more about how you think about these encounters between people who are so differentially situated within the African diaspora. It comes up so much within your book.
You show beautifully how Central America informs how Marcus Garvey thinks about his political project. It informs Maymie de Mena so much that she takes on the identity of a Black Nicaraguan. And then we have June Jordan going. And I can imagine many, many other kinds of exchanges.
And at the same time, because of US centrism, because of neocolonial relationships, because of differences in resources, and also just the ubiquity of US Black struggles, there's often a presumption about the directionality of those exchanges.
And so, my question for you is, what do we learn? What did June Jordan, what did Maymie de Mena, what did Marcus Garvey learn from the struggles in Nicaragua and Bluefields in particular? What might those struggles tell us about freedom, about autonomy, about power? And I'll end there. Thank you so much.
[COURTNEY DESIREE MORRIS] Oh my gosh! That was incredible. Thank you.
Thank you so much.
[LOK SIU] So, Courtney, you should do some– so, Courtney, why don't you take a few minutes to respond. And then we'll open it up. It would be a missed opportunity if we didn't do that.
[COURTNEY DESIREE MORRIS] Yeah. I mean, there's so much to speak to in your comments. I mean, I think this question's around kind of thinking about this overlapping, sort of specialized racial formations, and how race is constructed and developed on the coast versus how it's constructed and sort of imagined in the Pacific.
So I do think one thing that's sort of worth talking about for people who haven't had a chance to read the book yet is that one of the things that is the kind of history of Afro Central America, the Caribbean coast in all of these countries has always had a kind of fraught relationship to the state.
And so, in the case of Nicaragua specifically, one of the things that makes working there so interesting is that for many years, that whole part of the country was basically its own semi-autonomous, semi-sovereign state. It existed in the interstices of the colonial scramble and the sort of bids for land and territory and resources.
And so while the kind of Western half, the Western central half of the country was governed by the Spanish and operated under Spanish colonial rule until the 1820s when Nicaragua became an independent republic in 1823, the Caribbean coast had a kind of quasi colonial relationship with the British Empire and was considered a quote unquote "protectorate of the British Empire" and had its own kind of formal governing structure that interacted directly with representatives of the British crown.
So that whole part of the country was referred to historically as the Mosquitia. So that was the term that Tianna was using in reference to the Indigenous Miskito peoples who historically have lived in that region. And the Mosquitia had its own king.
A Mosquitia king that was educated in Jamaica, answer to the governor of Jamaica, was considered a sovereign, was the head of state, essentially. And they could enter into treaties. They entered into multiple treaties with different European nations.
They entered into treaties with the Nicaraguan government to determine what the nature of the relationship would be with the central government. And also in an attempt to kind of contain and mitigate Spanish efforts to colonize that part of the country and claim sovereignty over the entirety of the territory.
And they were able to maintain that semi-sovereign status until 1893 when Jose Santos Zelaya, who was then President at the time, launched a campaign to reincorporate, so you're talking about this sort of symbolytic projects, but to reincorporate the region into Nicaragua, even though it had never actually formally been a part– you can't reincorporate what you didn't ever actually own. But that was the language.
And so it's like that kind of historical cleavage between these two geographies has always structured the relationship between these two spaces and the ways that people think about their relationship to Nicaraguan national identity, culture, politics, citizenship, all of it.
And it's really interesting because even now, there was a study that I cite in the book that was carried out by one of the UN offices that was housed in Nicaragua where they asked costeños, people living on the coast, like do you feel as Nicaraguan as you feel costeño? Do you feel more Nicaraguan? Or do you feel less?
And overwhelmingly, people were like, at best maybe I feel as Nicaraguan as I do costeño or Black or Indigenous. But just as often people would say, I feel less Nicaraguan than I feel costeño, than I feel Creole, than I feel Miskito.
So there's a way in which how people identify and where they imagine their political loyalties to lie in spatial as well as racial and cultural terms. It's not with the Nicaraguan state at all. And then, for their part, mestizos in the Pacific are wildly uneducated about the coast.
So I talked about in the book where one of the things that Black people would often say is yeah, I leave Bluefields and I go to Managua to study. And I'm in school. And people are asking me like, do I need to take out my passport so I can travel to Bluefields to go visit the coast? Or is it true you all live in trees? I mean, does everybody there practice witchcraft?
There are sort of narratives about the kind of radical space of racial difference that the coast represents. It's still a very salient part of just like everyday racial common sense in ways that have not been mitigated at all by advent of these multicultural citizenship reforms.
So I wanted to talk about it in a way that would treat that phenomenon as a kind of like transhistorical phenomenon. But that would lay out the continuities and discourse and how even as new ways of thinking about Nicaraguan national identity emerge.
These older patterns and the palimpsest, I guess, of Nicaraguan anti-blackness and anti-indigeneity is constantly being rearticulated and reconstituted even in the face of these gestures towards a more inclusive way of thinking or imagining the nation. It's really pernicious.
So anyway, that's something that I think is in terms of the question of Mosquitian racial formations. I think that's how I would think about that. And then yeah. I mean, I will say really briefly, and then I'll kick it to the audience that it was really sweet writing that piece about the two Junes meeting.
Because I also have this idea– I think when I started this project initially as an undergrad. I was like, I guess I was like 20 when I went down there. And I was like, I'm going to go find the Black feminist.
I think I really struggled at that point because the literature was so limited on Black women's political engagement in Latin America, as you know. We basically had to write it and work with other people in the region who were also writing and translating and trying to make the work available.
But it was for me this kind of watershed moment like realizing that that encounter had actually happened, and then thinking about having the evidence of how that encounter really expanded to Jordan's political imagination.
She goes to Nicaragua. And then she comes back. And she publishes in 1984 an essay at Essence magazine back when Essence was still about it about why she had to go to Nicaragua and why Black people should support the Sandinista revolution. That was the argument. And I was like, wow, this is so incredible.
And this is the same time that June Jordan is going to Palestine. She's going to Lebanon. That she's really engaged in these sort of modes of Black internationalism that have a long enriched tradition. And that Black women have really been key protagonists in that project of Black internationalism, even though we're largely or often written out of that history in favor of the great man narrative.
But I think that for me really demonstrated how or maybe in a way I appreciated it because I also felt like– and I didn't have space to talk about it in the book. But my own political imagination has been radically refashioned by my encounters with Afro Latin American women who have really helped me to rethink what I imagine constitutes a feminist politics or who is the ideal subject of feminist politics or what do we imagine in terms of what is politically possible, like thinking about how in the space of the United States, our demands for political recognition or repair are very limited in some ways.
And you go to Latin America, and they're like claiming territories. And it happens. It's not an easy or an uncomplicated process. But the demand is there and it's viable. And people believe in it.
And so I just think that there's something about the way that Black activists use these infrastructures that are not created for our own political dreams, our freedom dreams. Whether it's the infrastructure of American empire or the infrastructure of international human right spaces or spaces of cultural exchange, and then take that infrastructure to make connections that then enable the development of more expansive modes of political imagination, and what we think we have a right to as Black people.
And I think that it's important to really dissenter the US and say oh Black people in the US don't have the monopoly on offering those kind of insights. But that we can look to the Global South, I think, to maybe free ourselves from the limitations that we have imposed on us in Global North context.
So anyway, that feels like a very rambling, meandering answer.
[TIANNA PASCHEL] It's beautiful.
[INTERPOSING VOICES]
[LOK SIU] Anyway, comments? Questions?
[JULIA SIZEK] OK. Well, we do have two questions from online. So I will start with those while people in the room are thinking about your questions. And we'll get over to you. So a question from Garrett Brown is, do people on the coast view the 1987 autonomy agreement as something that could work if there was the political will in Managua? Or are there changes that need to be made in the approach or content of the autonomy agreement itself?
And then, I think actually this next question is potentially related, so I'm just going to tack it on. From Laura Enriquez who says that she would like to hear more about any ways in which exploitation and repression of the Atlantic coast may have differed between the conservative and left governments in the post-1990 period.
[COURTNEY DESIREE MORRIS] Yeah. Absolutely. So I think, when I was working, I remember the first time going to Bluefields and people talking about regional autonomy and the 1987 autonomy law. I think at that point, the levels of disillusionment were so deep. Because it had become so apparent that the state actually had no interest at all in activating its own policies to provide the forms of repair that the law was created to address.
And so the feeling always that I got from people was that they were like yeah, autonomy could work. But the reason why it won't work is because of the depth of political corruption in the country, the lack of political will, and the fact that there's– as I talk a lot about in the book– that the state across these different political administrations has used these tools of political co-optation, tokenization to separate Black leaders from their communities, and to keep them from advocating for their communities in the ways that might make the law meaningful and real.
But ultimately, the biggest single factor is that the state doesn't want to do this. They pass the law, but they never actually had any intention of realizing it. And I think that it's such a profound source of bitterness and disappointment and heartbreak. That's kind of hard to communicate in words, but I tried.
And then in terms of the second question, what are the differences between this sort of– one of the arguments I make is that multicultural dispossession isn't something that just emerges under the Sandinistas, but it is a defining feature of Nicaraguan governance in the post-revolutionary period.
So all of the administrations do it. So Violeta Chamorro in chapter 3, I talked a lot about how she has no concept of what regional autonomy is. She thinks it's– she doesn't know what it is. And her son-in-law who's her chief of staff like wild nepotism. That's how government works down there. He just thought it was a ridiculous idea. He says it. And he wrote a memoir in 2006 where he was like yeah, we didn't really get it. We just thought it was kind of a crazy idea.
A project that took years and years, like people spent years developing regional autonomy, hosting gatherings all over the Caribbean coast, going to every single Black and Indigenous community like rural communities on the middle of nowhere, to ask people what they wanted. And then to consolidate all of that into a coherent government policy that could be instituted, that could be enacted through the law.
And the next administration just comes in and is like yeah. We think that's a pipe dream. We're not going to do that. So those forms of dispossession happen immediately. It's like the ink is barely dry. And the state immediately starts going about hollowing it out and whittling it out.
So I don't know that there are– I would say that the major difference is I think under Ortega has been the return of explicit forms of political repression. I think the intensification of government intervention into the spaces of everyday life. And Black and Indigenous sites of political mobilization is really unique.
But I also think that the Sandinistas are really clever. Their use of multicultural rhetoric is really different than– the neo cons have no use for multiculturalism. They don't care. The Sandinistas actually say, well, we created multiculturalism. It happened on our watch. And not only did we create it, but we're the only ones who can execute it effectively.
And so the repression or the forms of authoritarianism that are being enacted can be justified by saying, but we're the only government that actually has ever cared about Black and Indigenous people. Look, we passed this law. So they have really, I think, been very strategic in their mobilization of multicultural rhetoric in a way that is fascinating.
And in some ways, I think also articulates with these sort of similar modes of neoliberal multicultural discourse in the United States that are really problematic. And that I think we can learn from. So I would say those are the biggest differences.
It's working?
Hi, Andres.
[AUDIENCE MEMBER] Thank you so much for this wonderful talk. My question is, I mean, first you mention an anti-Black historical violence encompassing both the reactionary and revolutionary governments has been produced like they caused as a space of dispossession and repression, as you already mentioned.
And my question is, what other like [INAUDIBLE] of practices like about the land, the coast, from their life, knowledge, and political practices of Black women emerge? Or what kind of– if there is another notion of coastal geographies or coastal ecologies from these political coalitions of Black women in Nicaragua?
[COURTNEY DESIREE MORRIS] Yeah. I mean, I remember while writing the dissertation like Katherine McKittrick's Demonic Grounds. It just came out. And that book was just like a bomb in my world. And I was like, oh, what are these Black women's geographies that I should be paying closer attention to? And I think they showed up in a lot of places in the book.
I talked a lot about the fact that regional struggles for land rights have been led almost entirely by Black women. They are the ones who– so the autonomy law when it was passed, one of the holes in the legislation was that it gave Black people the right to communal land rights. But it didn't actually establish a process for delivering on that.
So then another law was passed in 2003 called the Law 445 that provides a step-by-step process for demarcating and titling Black communal land claims like in blocks. And Black women were the first people. There were a lot of folks when that law passed they're like that's never going to happen.
And Black women were like, it is going to happen because we're going to make it happen. We're going to take that law. And we're going to run with it. And one of the activists that I worked with is a woman named Nora Newball.
That's Nora talking at the Inter-American Commission on Human Rights with Dolene next to her. But Nora had an encounter with the president of Nicaragua at that time, Enrique Bolaños. And she was like, well, what are you going to do? We got this law and what are you going to do for us?
And he said to her [SPEAKING SPANISH] And she was like, I will. That's exactly what I'm going to do. He's like, yeah, take up the law. You got it. Now, do something with the law. She's like, I am going to do something with that law. And she did.
I mean, they ended up doing this massive project to demarcate the land, doing ethnographic research, mapping out the territory, meeting with all the residents, passing and voting on it, coming up with a proposal, pushing that through to the state. And that was the proposal that they ultimately presented to the state for the land claim.
But then there are– so that's one of the formal ways that I see Black women's geographies or Black women attempting to reshape space through practice. But there's also these more informal strategies like the stories that people tell about places.
Like the state will come in and change the names of places. And Black folks are like, no, that's not Punta Fria. The name of that neighborhood is cotton tree. That's where we live. And that's some stuff that somebody made up.
So there's a chapter in the book where I talked about walking through the neighborhoods, these traditional Black neighborhoods in Bluefields. And my friends, homegirls, who would be like, that was a Garvey house. That was where the UNIAs used to meet. And over there, that was a Black church. And that was the Crowdell Hotel where Anna Crowdell used to organize people and led all these rebellions against the state.
So even though the landscape of the city had changed radically, people's memories of what had happened there was really strong. And they kept it alive through these narrative practices that I'm like, oh, you wouldn't know that unless you talk to people.
But the memory of the land lives in their bodies in a way. And that you could experience it through walking through the space. And I was always really struck by that. So that's just like some examples of the ways that I saw it playing out in the space of daily life and political practice.
I just want to call attention to the time. It's 2:00. I think we can have a conversation for so much longer. I just want to– and we would love to have an informal conversation afterwards. But I need to, I think, formally close this panel.
[LOK SIU] I just want to say thank you so much, Courtney, for this amazing book. So necessary at this moment as well in terms of what's going on in Latin America, what's happening in the US as well. I think there are lessons to be learned.
And thank you, Tianna, for your amazing comments. They were so incredibly rich and generative making us think at different directions as well. And thank you to Marion and Julia for hosting this, for sponsoring it, and bringing this on campus, and to sharing it with everyone. So thank you very much. And thanks to our audience.
[COURTNEY DESIREE MORRIS] Thank you.
[MUSIC PLAYING]