UC Berkeley is launching a new research center dedicated to political economy, a cross-disciplinary field focused on the interplay of markets and government. Funded through a generous seed grant from the William and Flora Hewlett Foundation, the Berkeley Economy and Society Initiative (BESI) will be housed within the UC Berkeley College of Letters & Science, and will be supported by Social Science Matrix.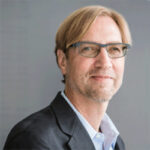 "Political economy can generate insights that are critical for addressing a wide range of global challenges," says Paul Pierson, John Gross Professor of Political Science at UC Berkeley, who is serving as the inaugural director of BESI. "UC Berkeley has an exceptional faculty working in the field of political economy, and there is great enthusiasm for building a vibrant interdisciplinary program. Berkeley also has a unique curricular foundation at the undergraduate and graduate levels. We are excited to strengthen these programs on campus and forge cross-institutional collaborations both in the US and abroad."
Building on UC Berkeley's existing strengths in the field — including top-ranked programs in the social sciences, a popular undergraduate major in political economy, and hubs like the Network for a New Political Economy (N2PE) — BESI will support training at all levels, from the undergraduate level through graduate programs to postdoctoral fellowships and faculty mentorship. 
With the Hewlett Foundation's funding of $10 million over five years, BESI will also sponsor a diverse platform of research aligned around four thematic clusters: capitalism and democracy, environment and climate, technology, and inequality. Each cluster will be led by a program head, with a core interdisciplinary group of faculty actively involved in program planning and a larger set of faculty and graduate students participating. BESI will engage scholars not only from political science and economics, but also from disciplines such as sociology, geography, law, public policy and history.
"Political economy, which brings the social and political into the analysis of the economy, is a vital lens through which we can understand an increasingly complex world," says Raka Ray, Dean of the Division of Social Sciences at UC Berkeley. "BESI will provide the opportunity to bring Berkeley's most exciting scholars together to engage crucial issues of power and inequality in the economy in a deep and thorough way."
BESI will be located on the UC Berkeley campus on the 8th floor of the Social Sciences Building, alongside Social Science Matrix, a space well-suited for hosting seminars, lectures and conferences. "We are excited to collaborate with BESI to continue to grow UC Berkeley into a world leader in political economy," says Marion Fourcade, Director of Social Science Matrix. "Berkeley already has superb research in every relevant discipline, and BESI and Matrix together can provide the connective tissue to support truly transformative interdisciplinary collaborations."
For more information about BESI, please contact besi@berkeley.edu.