In the last three weeks, Russia's political ambitions in Ukraine have escalated into a full-fledged invasion and war. As politicians attempt to negotiate a ceasefire, thousands of soldiers and hundreds of civilians have likely been killed, and more than two million people have fled the country into neighboring Poland, Hungary, Romania, and other countries. The conflict has upended international relations, raised questions about the dependence of the United States and Europe on Russian fossil fuels, and strained infrastructures of refugee assistance and resettlement. How does the war change what we thought we knew about geopolitics, international macroeconomics, the European refugee crisis, and the conduct of modern warfare?
In this Matrix on Point event, co-sponsored by the Institute of International Studies, a panel of UC Berkeley scholars discussed the Ukraine-Russia War conflict and its implications. Panelists included John Connelly, the Sidney Hellman Ehrman Professor in the Department of History; Yuriy Gorodnichenko, Quantedge Presidential Professor in the Department of Economics; Gérard Roland, the E. Morris Cox Professor of Economics and Professor of Political Science; and Katerina Linos, the Irving G. and Eleanor D. Tragen Professor of Law. Daniel Sargent Associate Professor of History at UC Berkeley, moderated.
Listen to this event as a podcast
Panelists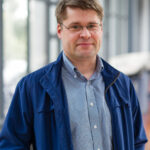 Yuriy Gorodnichenko, a native of Ukraine, is a Quantedge Presidential professor in the Department of Economics at U.C. Berkeley. A significant part of his research has been about monetary policy (effects, optimal design, inflation targeting), fiscal policy (countercyclical policy, government spending multipliers), taxation (tax evasion, inequality), economic growth (long-run determinants, globalization, innovation, financial frictions), and business cycles.  Yuriy serves on many editorial boards, including Journal of Monetary Economics and VoxUkraine. Yuriy is a prolific researcher, with works published in leading economics journals and cited in policy discussions and media. Yuriy has received numerous awards for his research.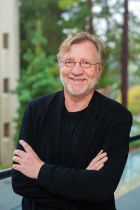 Gérard Roland is the E. Morris Cox professor of economics and professor of political science at U.C. Berkeley where he has been since 2001. He has received many honors including an honorary professorship from the Renmin University of China in Beijing in 2002 and the medal "De Scientia et humanitate optime meritis" by the Czech Academy of Sciences in 2018. The Association for Comparative Economic Studies created an annual dissertation fellowship in his name to recognize his contributions to the field. He is the author of over 150 journal articles, chapters in books, and books and has been published in leading economics journals on topics of transition, political economy, culture and comparative economics. He wrote the leading graduate textbook Transition and Economics published in 2000 and translated in various languages, including Chinese and Russian. In recent years, his research has broadened to developing economies in general with special emphasis on the role of institutions and culture.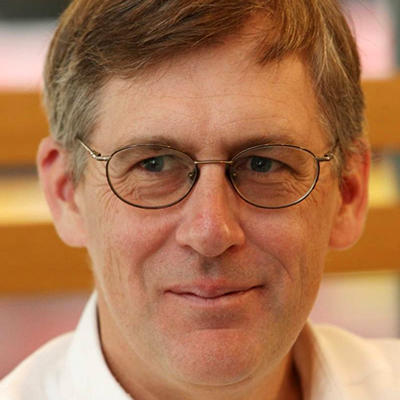 John Connelly is the Sidney Hellman Ehrman Professor in the Department of History at U.C. Berkeley and the director of the Institute for East European, Eurasian, and Slavic Studies. His scholarship focuses on the history of East and Central Europe, with special concern for problems of religious and ethnic identity in multinational space. He has published Captive University: The Sovietization of East German, Czech and Polish Higher Education, From Enemy to Brother: The Revolution in Catholic Teaching on the Jews, and From Peoples Into Nations: A History of Eastern Europe, and is at work on a history of democracy in Europe, 1076 to present.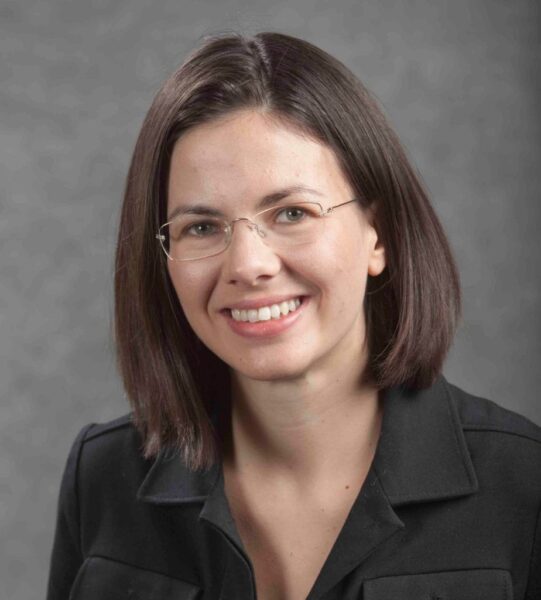 Katerina Linos is the Irving G. and Eleanor D. Tragen Professor of Law at UC Berkeley, where she also serves as Co-Faculty Director of the Miller Institute for Global Challenges and the Law. Her research interests include international law, comparative law, European Union law, and migration law. To address questions in these fields, her work combines legal analysis with empirical methods. In 2017, Linos was awarded a Carnegie fellowship to study the European refugee crisis. She investigated how communication barriers frustrate fundamental rights, explored the potential of new technologies to facilitate refugee and migrant integration, and developed digital refuge. Linos' research appears in leading law reviews and peer-reviewed journals, including the American Journal of International Law, the American Journal of Political Science, the American Political Science Review, the California Law Review, and many others.
Daniel J. Sargent (moderator) is Associate Professor at UC Berkeley, where he holds faculty appointments in the Department of History and the Goldman School of Public Policy, and he serves as co-director of the Institute of International Studies. He is the author of A Superpower Transformed: The Remaking of American Foreign Relations in the 1970s (Oxford University Press, 2015) and a co-editor of The Shock of the Global: The 1970s in Perspective (Harvard University Press, 2010). He is writing an interpretive history of the postwar international order, titled Pax Americana: The Rise and Fall of the American World Order.