Wildfires have grown dramatically over the last five years, both as a result of a century of fire suppression as well as contemporary climate change, which makes fires hotter and more destructive. In this panel, we'll discuss the contemporary social and economic impacts of wildfires in California during another record-breaking fire season. How have fires changed during the last five years, and with what impacts on the economy? How might policy-makers and economists respond to the changing fire season? 
Co-sponsored by the Center for Law, Energy & the Environment (CLEE). This panel discussion is presented as part of the Social Science Matrix California Spotlight series.
Panelists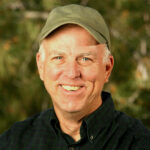 Steve Pyne is currently an urban farmer and emeritus professor at Arizona State University.  He is best known for his work on the history of fire and humanity, most recently his book The Pyrocene: How We Created an Age of Fire, and What Happens Next. He has published 35 books, most of them dealing with fire, but others on Antarctica, the Grand Canyon, the Voyager mission, and with his oldest daughter, an inquiry into the Pleistocene. His fire histories include surveys of America, Australia, Canada, Europe (including Russia), and the Earth.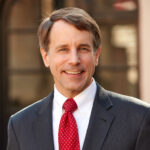 Dave Jones is the Director of the Climate Risk Initiative at UC Berkeley School of Law's Center on Law, Energy and Environment (CLEE).  He is also a Distinguished Fellow with the ClimateWorks Foundation. Jones is a candidate for the California State Senate. He was Senior Director for Environmental Risk at The Nature Conservancy from January 2019 – June 2021, and served as California's Insurance Commissioner from 2011 through 2018 and regulated the largest insurance market in the United States.  He founded and chaired the Sustainable Insurance Forum (SIF), an international network of insurance regulators developing climate risk regulatory best practices. Jones was the first US financial regulator to require disclosure of investments in fossil fuel assets due to concerns about climate change related transition risk, the first to call for divesting investments in thermal coal, and the first to conduct climate risk scenario analysis of insurers' investment portfolios. Jones is a graduate of DePauw University and earned a J.D. from Harvard Law School and a Master's in Public Policy (MPP) from Harvard's Kennedy School of Government.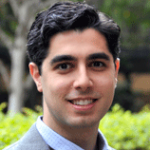 Luiz Oliveira is a Senior Associate Economist in the Economic Research Department of the Federal Reserve Bank of San Francisco, which he joined in 2018. His expertise focuses on applied economic policy, developed over his career as a member of several macroeconomic policy and analysis teams at the International Monetary Fund, the World Bank Group and the Federal Reserve System. Luiz's research focus includes macroeconomic forecasting, inflation, and climate risks.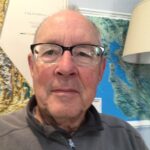 Bruce Riordan (moderator) is the Director of the Berkeley Climate Change Network, a collaborative of UC Berkeley and Lawrence Berkeley Lab researchers working on top climate issues. Previously, Mr. Riordan was the Director of the Bay Area Climate Adaptation Network (BayCAN) and the Coordinator of the Climate Readiness Institute. He has been working on climate change solutions for the Bay Area and California for nearly 20 years.