Join us on April 19 at 12pm for a talk by Abraham Weil, Assistant Professor in the Department of Women's, Gender, and Sexuality Studies at University of Kansas and the general co-editor for TSQ: Transgender Studies Quarterly. This talk is co-sponsored by Social Science Matrix, the UC Berkeley Department of Ethnic Studies, the Center for Race and Gender, and the Center for the Study of Sexual Culture. This event is organized and moderated by Professor Salar Mameni, a Matrix Faculty Fellow.
Abstract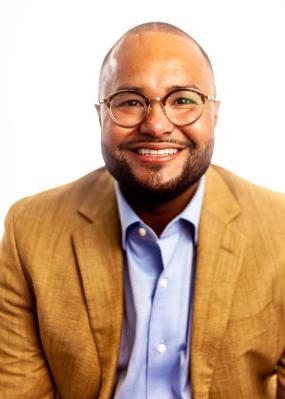 Positioned through Gilles Deleuze and Félix Guattari's use of the molecular, this talk explores relations between ecological threat, transgender aesthetics, and sweat. Global temperature anomaly has risen .17 degrees Celsius since 2010, when I first began taking small vials of testosterone weekly – approximately 624 glass vials with plastic caps and cardboard packaging and 1,248 syringes, one to draw and one to administer, also individually wrapped. The regulation of hormones requires the constant and wasteful ritual. Since 2010, the earth has warmed, and I along with it. Indexed through liquids, this talk explores the control and management of hormones vis a vis the murkiness of the ocean's microplastics. Drawing on the method and analysis of Guattari's Three Ecologies, this talk moves between systematic and institutional critique of capitalism, the state, the medical industrial complex, and embodied sites of playfulness, art, and aesthetics.
Image: Photograph by Chris Jordan, U.S. Fish and Wildlife Service. This file is licensed under the Creative Commons Attribution 2.0 Generic License.
View Map