Please join us for a "Matrix on Point" panel discussion on Religion in the Age of Information. Religion, as we know it, is being reframed, reshaped, and even replaced. This panel will focus on how digital technologies are transforming both religious doctrines and practices in contemporary society.
Panelists include: Steven Barrie-Anthony, Research Associate at the Berkeley Center for the Study of Religion; Kelsy Burke, Associate Professor of Sociology at the University of Nebraska, Lincoln; Erika Gault, Assistant Professor of Africana Studies from the University of Arizona; and Heather Mellquist Lehto, Postdoctoral Fellow with Arizona State University's Center for the Study of Religion and Conflict. Moderated by Carolyn Chen, Associate Professor of Ethnic Studies at UC Berkeley.
This event is presented as part of the Matrix on Point discussion series, which promotes focused, cross-disciplinary conversations on today's most pressing contemporary issues. Offering opportunities for scholarly exchange and interaction, each Matrix On Point features the perspectives of leading scholars and specialists from different disciplines, followed by an open conversation. These thought-provoking events are free and open to the public.
This event is jointly organized by Social Science Matrix and the Berkeley Center for the Study of Religion (BCSR), and co-sponsored by the Berkeley Center for New Media (BCNM).

Panelists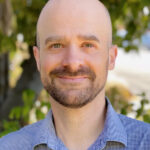 Steven Barrie-Anthony has a psychotherapy practice in the San Francisco Bay Area. He is also a scholar of religion and a research associate at the Berkeley Center for the Study of Religion. He holds doctorates in Psychoanalysis and in Religious Studies. His research interests bridge psychoanalysis and the sociology of American religion, with particular attention to the religiously unaffiliated and the "spiritual but not religious." He developed and directs Public Theologies of Technology and Presence, a multidisciplinary research initiative that examines impacts of technologies on human relationships, based at the Institute of Buddhist Studies in Berkeley and funded by the Henry Luce Foundation. Steven's research appears in scholarly volumes and journals, and he has published more than 100 essays and articles in popular venues such as the Los Angeles Times and The Atlantic.
Kelsy Burke is Associate Professor of Sociology at the University of Nebraska – Lincoln where she studies the relationship between sexuality and religion in contemporary America. She is the author of Christians under Covers: Evangelicals and Sexual Pleasure on the Internet (University of California Press, 2016) and The Pornography Wars: The Past, Present, and Future of America's Obscene Obsession (Bloomsbury Publishing, Forthcoming 2022).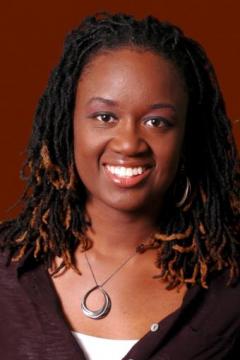 Erika Gault is an Assistant Professor of Africana Studies at the University of Arizona, with a Ph.D. in American Studies from the State University of New York at Buffalo. Dr. Gault is a scholar, poet, and ordained elder whose justice-centered work blends research, art, and religion to advocate for the rights of young Black people. Gault's work focuses on the intersection of religious history, technology, and urban black life in post-industrial America. On the topic of hip hop, religion, and digital ethnography she has delivered and published a number of papers regionally, nationally, and internationally. Her new book, Networking the Black Church: Digital Black Christians and Hip Hop, will be published by NYU Press this January. Gault is also the co-editor of Beyond Christian Hip Hop: Towards Christians and Hip Hop (Routledge, 2019).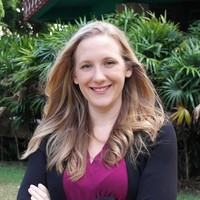 Heather Mellquist Lehto is a cultural anthropologist whose work attends to the intersections of technology, religion, and kinship in South Korea and the United States. Her first major research project and book manuscript, Holy Infrastructure, draws on over two years of ethnographic research to demonstrate the co-construction of Christianity and media technology in some of the first transnational multisite churches in the world. Mellquist Lehto's research has received funding from various sources, including the Fulbright-Hays fellowship, the Wenner-Gren Foundation, the Korea Foundation, the Academy for Korean Studies, and the Templeton Religion Trust. She holds a PhD from the University of California, Berkeley and a master's degree from Harvard Divinity School, and she is a postdoctoral research fellow on an interdisciplinary research project Beyond Secularization: Religion, Science, and Technology in Public Life at Arizona State University.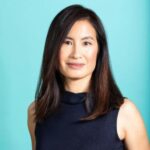 Carolyn Chen (Moderator) is Associate Professor of Ethnic Studies at UC Berkeley and co-director of the Berkeley Center for the Study of Religion. She is the author of Getting Saved in America: Taiwanese Immigration and Religious Experience (Princeton 2008) and co-editor of Sustaining Faith Traditions: Religion, Race and Ethnicity among the Latino and Asian American Second Generation (NYU 2012). Her new book, Work Pray Code: When Work Becomes Religion in Silicon Valley, is forthcoming this spring from Princeton University Press.
Photo by Ashkan Forouzani on Unsplash