The pandemic has rocked higher education. From Zoom classrooms to students leaving higher education, colleges have needed to change modalities to adapt to public health risks and the emergence of new technologies. Enrollment patterns are also shifting in a changing economy: while selective flagship public institutions and not-for-profit private institutions are receiving more applications, enrollments have declined, especially among lower-income students. What are the implications of these changes for economic mobility and racial equality? What lies ahead for higher education?
Please join us on October 5, 2023 at 4pm for a panel discussion on this topic, featuring Jonathan Glater, Professor of Law and Associate Dean, J.D. Curriculum and Teaching at Berkeley Law; Michal Kurlaender, Chancellor's Leadership Professor at the UC Davis School of Education; and Mitchell Stevens, Professor of Education at Stanford University. The panel will be moderated by Lisa García Bedolla, UC Berkeley's Vice Provost for Graduate Studies and Dean of the Graduate Division, and a Professor in the School of Education.
This panel is presented as part of Matrix on Point event series. This will be a hybrid event, presented both in-person at Social Science Matrix (820 Social Sciences Building on the UC Berkeley campus) and online. All registrants will receive a Zoom link prior to the event. Co-sponsored by the Center for Studies in Higher Education (CSHE).
If you require an accommodation for effective communication (ASL interpreting/CART captioning, alternative media formats, etc.) or information about campus mobility access features in order to fully participate in this event, please contact Chuck Kapelke at ckapelke@berkeley.edu with as much advance notice as possible and at least 7-10 days in advance of the event.
Panelists
Jonathan Glater joined the Berkeley Law faculty in 2021. His research has focused on the ways that law promotes and limits access to education, especially higher education, and the impact that education debt has on educational opportunities. Recent publications include Qualified Sovereignty (with Kate Sablosky Elengold) (Wash. L. Rev. 2022); Pandemic Possibilities: Rethinking Measures of Merit (UCLA L. Rev. 2021), and The Civil Rights Case for Student Debt Reform (with Dalié Jiménez) (Harv. Civil Rights-Civil Liberties L. Rev. 2020). He is also coauthor with Amy Gajda on a casebook, The Law and Higher Education: Cases and Materials on Colleges in Court (5th ed.). Courses taught include Education Law & Policy, Criminal Law, and Disability Law. Glater is a faculty director of the Center on Consumer Law and Economic Justice at Berkeley Law. With Dalié Jiménez, he is also co-founder and co-director of the Student Loan Law Initiative, an interdisciplinary partnership with the Student Borrower Protection Center devoted to the study of the effects of student debt. In 2023 he was named a member of the California Civil Rights Council, a volunteer body tasked with developing regulations that implement California's civil rights laws. He also serves as co-chair of the New York City Bar Association's Committee on Education and the Law.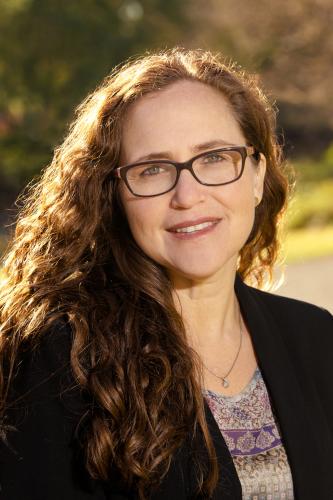 Michal Kurlaender is Chancellor's Leadership Professor at UC Davis' School of Education. Her research investigates students' educational pathways, in particular K-12 and postsecondary alignment, and access to and success in higher education. She has expertise on alternative pathways to college and college readiness at both community colleges and four-year colleges and universities. In addition to working with national data, Kurlaender works closely with administrative data from all three of California's public higher education sectors—the University of California, the California State University and the California Community College systems. Kurlaender's work focuses on the causes and consequences of racial/ethnic, socioeconomic, and gender inequalities through the education life course, and the impact of institutional policies and practices aimed at attenuating educational inequality. She also studies the impact of racial and ethnic diversity on student outcomes, including mandatory and voluntary K-12 school desegregation efforts, persistent inequalities in segregated schools, and diversity in postsecondary settings. In 2017-18 she was a Visiting Scholar at the Russell Sage Foundation and in 2020 Professor Kurlaender was elected into the National Academy of Education.
Mitchell Stevens is Professor of Education at Stanford University. He is an organizational sociologist with longstanding interests in educational sequences, lifelong learning, alternative educational forms, and the formal organization of knowledge. His most recent book, Seeing the World: How US Universities Make Knowledge in a Global Era (2018), was coauthored with Cynthia Miller-Idriss and Seteney Shami.With John Mitchell, he co-directs the Stanford Pathways Lab (pathwayslab.stanford.edu).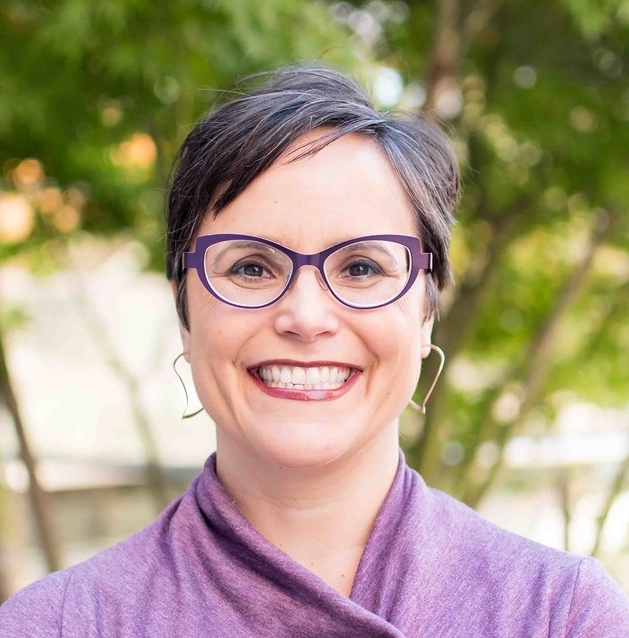 Lisa García Bedolla is Berkeley's Vice Provost for Graduate Studies and Dean of the Graduate Division, and a Professor in the School of Education. She uses the tools of social science to reveal the causes of educational and political inequalities in the United States, considering differences across the lines of ethnorace, gender, class, geography, et cetera. She believes an intersectional and interdisciplinary approach is critical to recognizing the complexity of the contemporary United States. She has used a variety of social science methods – participant observation, in-depth interviewing, survey research, field experiments, and geographic information systems (GIS) – to shed light on this question.  While doing all of this, she is the proud mom of three young adults, two of whom are in high school. Professor García Bedolla earned her PhD in political science from Yale University and her BA in Latin American Studies and Comparative Literature from UC Berkeley.From Lisa's approach to research, we see she is very much at home with us today in seeking to better serve our students.
View Map