The pandemic and the war in Ukraine have reshaped global geopolitics, trade, and security. How will these changes affect the relationship between the US and China, Europe, and the Global South? How will they impact US firms operating globally, and how might foreign leaders — and notably the Chinese leadership — respond? In this panel discussion, a group of distinguished scholars will answer these questions and address the possible implications for the global multilateral order established in the second half of the 20th century.
Register to join us on February 16 at 12pm for this discussion, which will take place in Spieker Forum, Chou Hall, 6th Floor in the Haas School of Business at UC Berkeley. Co-sponsored by the Clausen Center for International Business & Policy.
Panelists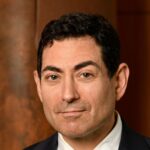 Mariano-Florentino (Tino) Cuéllar is the tenth president of the Carnegie Endowment for International Peace. A former justice of the Supreme Court of California, Justice Cuéllar served two U.S. presidents at the White House and in federal agencies, and was a faculty member at Stanford University for two decades. Before serving on California's highest court, Justice Cuéllar was the Stanley Morrison Professor of Law, Professor (by courtesy) of Political Science, and director of the Freeman Spogli Institute for International Studies at Stanford. In this capacity, he oversaw programs on international security, governance and development, global health, cyber policy, migration, and climate change and food security. Previously, he co-directed the Institute's Center for International Security and Cooperation and led its Honors Program in International Security.
James Fearon is Theodore and Frances Geballe Professor in the Stanford School of Humanities and Sciences, a professor of Political Science, and Senior Fellow in the Freeman-Spogli Institute for International Studies. He is a member of the National Academy of Sciences (elected 2012) and a fellow of the American Academy of Arts and Sciences (elected 2002). Fearon's research interests include civil and interstate war, ethnic conflict, the politics of economic development, and democratic accountability.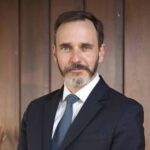 Pierre-Olivier Gourinchas is the Economic Counsellor and the Director of Research of the International Monetary Fund. He is on leave from UC Berkeley, where he is the S.K. and Angela Chan Professor of Global Management in the Department of Economics and at the Haas School of Business and Director, Clausen Center for International Business and Policy. Professor Gourinchas was the editor-in-chief of the IMF Economic Review from its creation in 2009 to 2016, the managing editor of the Journal of International Economics between 2017 and 2019, and a co-editor of the American Economic Review between 2019 and 2022. He is on-leave from the National Bureau of Economic Research where he was director of the International Finance and Macroeconomics program, a Research Fellow with the Center for Economic Policy Research CEPR (London) and a Fellow of the Econometric Society.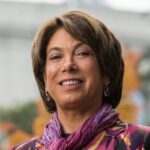 Laura Tyson is Class of 1939 Professor of Economics and Business Administration and Distinguished Professor Emerita of Economics at UC Berkeley. She is an influential scholar of economics and public policy and an expert on trade and competitiveness who has also served as a presidential adviser. She also chairs the Board of Trustees at UC Berkeley's Blum Center for Developing Economies, which aims to develop solutions to global poverty. She is the former Faculty Director of the Berkeley Haas Institute for Business and Social Impact, which she launched in 2013. She served as Interim Dean of the Haas School from July to December 2018, and served previously as dean from 1998 to 2001.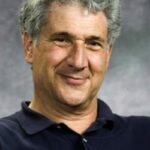 John Zysman (moderator) is Professor Emeritus at UC Berkeley and co-founder/co-director of the Berkeley Roundtable on the International Economy. He received his B.A at Harvard and his Ph.D. at MIT. Zysman's ongoing work covers the implications of platforms and intelligent tools for work, entrepreneurship, and international competition; and the economic challenges and opportunities of climate change and the green economy. From these positions, Zysman has made contributions to the policy and intellectual debates, building a record of thought leadership on the global economy going back five decades.
View Map