Two UC Berkeley social science graduate students have been selected as the inaugural recipients of the Iris Hui Memorial Graduate Student Scholarship. Joseph Greenbaum, a PhD student in the Department of Political Science, and Gisselle Perez-Leon, a PhD candidate in the Department of History, will each receive a stipend to support their research for the 2022-2023 academic year.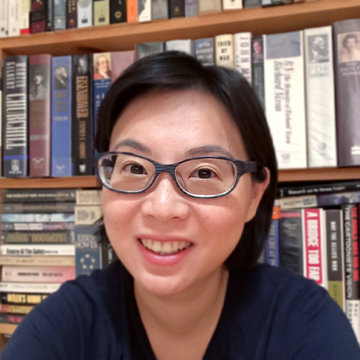 Established in 2021, the Dr. Iris Hui Memorial Graduate Student Scholarship honors the vision and goals of Dr. Iris Hui, a PhD graduate of Political Science from UC Berkeley. Family and friends raised funding for this memorial scholarship in Dr. Hui's name to support researchers and students tackling issues that meant so much to her — urgent, real-world problems facing all of us, including the governance of natural resources, climate change, political empowerment, and migration. As a former graduate student herself, Dr. Hui understood how funding like this can benefit graduate students.
Social Science Matrix is honored to have been chosen as the institutional home for this memorial scholarship, which will be distributed to awarded graduate students each summer. Many people generously donated to establish this memorial scholarship, and we welcome further donations to be able to continue supporting graduate students for many more years into the future. Please contact Eva Seto for information about how to donate.
Below are brief bios and research abstracts for this year's scholarship winners.
Joseph Greenbaum
Joseph Greenbaum's dissertation work explores resource governance and greenwashing of global supply chains around recycling and electronic waste. He researches land transformations, non-state resource governance, and the global and local logistics of recycling. He received an MA in International Relations from the University of Chicago and a B.S. from Northwestern University.
Research Abstract
Over fifty-million tons of electronic waste are dumped annually. Though East African countries produce very little electronic waste compared to the Global North, East African nations bear some of the highest environmental costs of the global e-waste trade. This project asks how pollution from electronic waste ends up across East Africa with different intensities, who moves waste, and what consequences the toxicity from electronic waste mining has on agriculture and displacement. Using a blend of qualitative and quantitative methods, this work explores both the micropolitics of contamination and extraction in East African communities, and the broader international political economy of regulatory arbitrage and transnational entanglements.
Electronic waste (e-Waste) contains precious metals that can be harvested. Unlike gold and other mineral mining that occurs vertically, in spatially fixed sites prefigured by the position of mineral endowments, e-waste is mobile and is carried thousands of miles. Transnational mining firms are adding smelting of these metal-bearing wastes into their mining repertoires alongside traditional vertical extraction. Many of these smelting sites have begun to populate the Global South skirting regulatory gaps, which increases challenges to governing extractive industries and entrenches North-South inequalities. This work maps these sites out and elaborates emerging forms of extraction.
Gisselle Pérez León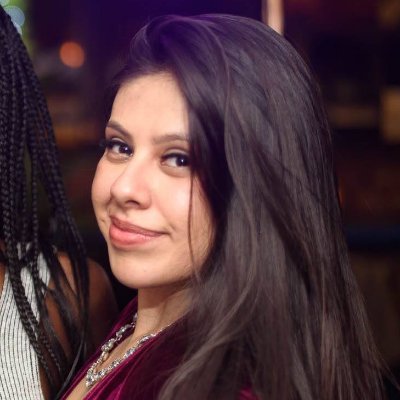 Gisselle Pérez León is a PhD candidate in the Department of History.  She is a first-generation college graduate and a member of Prep for Prep's Contingent XXVII. Her dissertation research focuses on race, gender, and urbanization along the U.S.-Mexico border. The project looks at the development of municipal services (waterworks, electricity, and education) in Nogales, Sonora from the point of view of small business owners, tribal members, migrants, and working-class residents. Prior to graduate school, she served as Paralegal for the American Civil Liberties Union's (ACLU) Racial Justice Program and the New York Legal Assistance Group's (NYLAG) Tenants' Rights Union.
Research Abstract
Nogales' rise as a major port of entry in the early twentieth century opened commercial opportunities not only to U.S. investors, but also to Mexican women, Chinese merchants, and other immigrant local-business owners who benefited from cross-border traffic. This project aims to understand what the creation of a commercial hub on a newly established border meant for the people who lived there. How did large-scale trade opportunities change city space and infrastructure? Who held claims to public space and municipal services? How does an urban studies approach change our understanding of the multi-racial U.S.-Mexico borderlands? Gisselle traces the development of public services and municipal governance between 1918, when the first physical boundary divided the border cities, and 1965, when investments from the Mexican National Border Program (PRONAF) and the binational Border Industrialization Program rebuilt the Nogales gateway. Once the border physically divided "Ambos Nogales," city officials gradually restricted access to space, services, and commerce for individuals excluded from post-revolutionary ideas of urban modernity. Using municipal and state archives, Gisselle explores how working women, Chinese business owners, Indigenous Tohono O'odham, and Native Yaqui asserted rights to waterworks, electricity, and education in a changing border city.